I was not expecting this – there are a lot of vegans in West Africa. I started looking in Burkina Faso, and discovered a busy restaurant serving all-vegan versions of West African dishes. This is no specialist upmarket outlet catering to foreigners or tourists – just good healthy food for local people in Ouagadougou.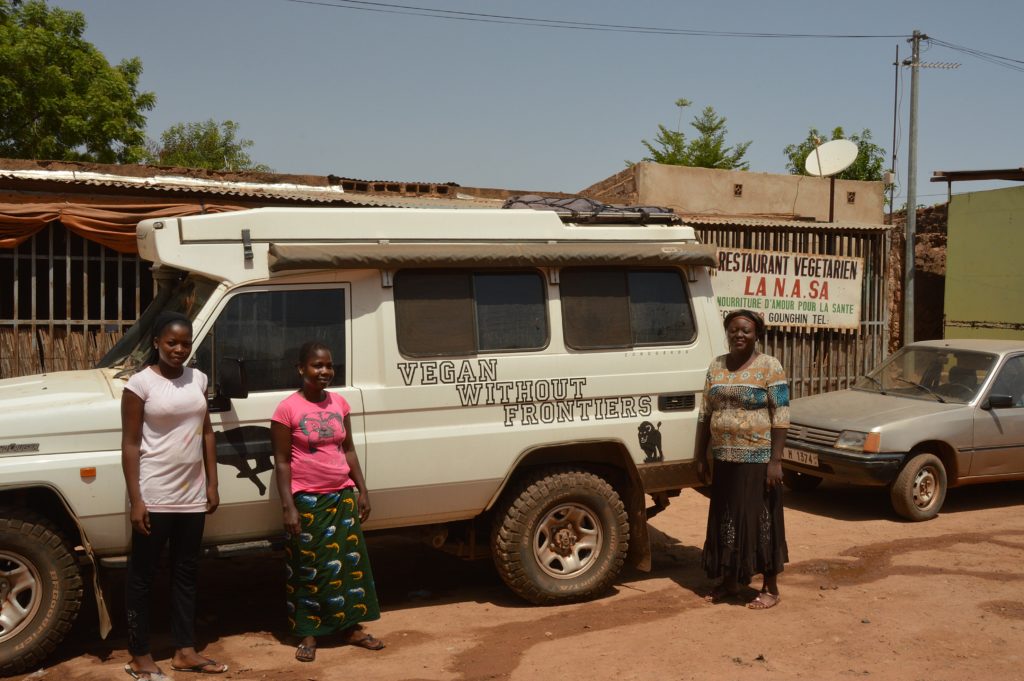 I missed out on visiting a vegan place that is listed in Kumasi on HappyCow.net due to the horrendous traffic and poor road conditions approaching the city. Then in Accra, staying at a vegetarian hotel/restaurant we found 2 vegetarian restaurants and a vegan restaurant, and Amanda found 20 vegans to interview in just 1 day. And then a fellow traveller happened to mention a Vegan Lodge,  and I was able to visit Roots Yard Lodge on my way towards Togo.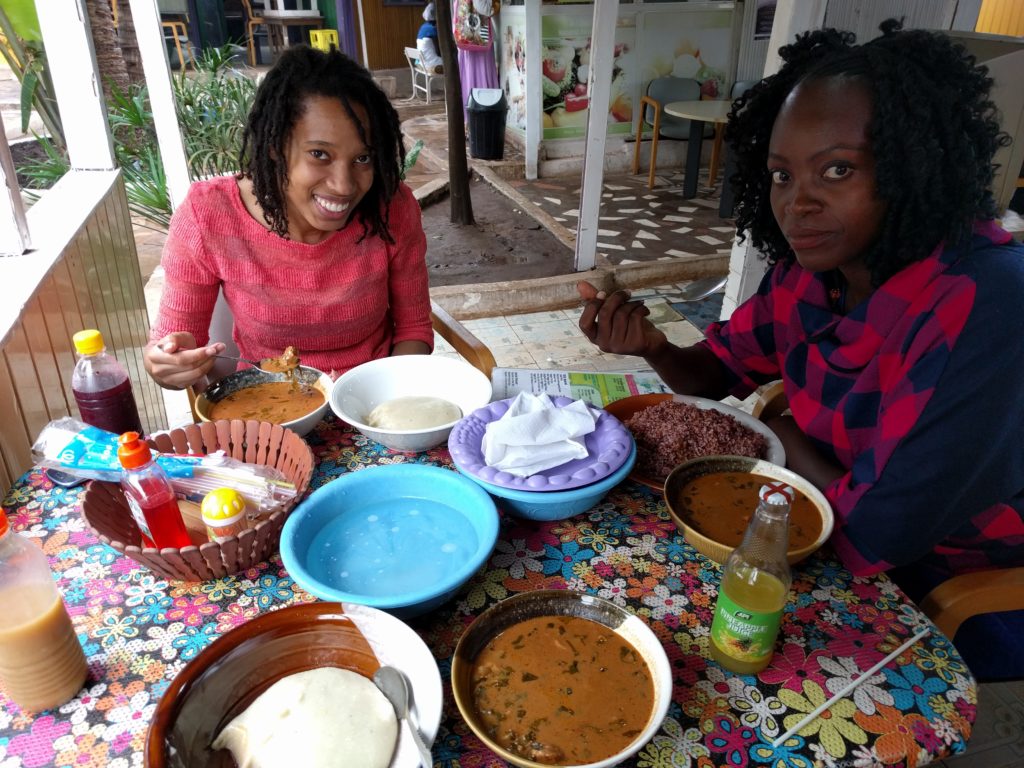 I hope that answers some of those silly questions back home about it being difficult or a luxury to be vegan in Africa? There's lots of vegans here, and they aren't just the relatively well-off, but a mixture of all sorts of people. The food is good value, nutritious and tasty, not to mention in large portions…a little too large for some of us! Sometimes even us vegans fall for the stereotypes and propaganda we are faced with at home – but the truth is that even here there's no excuse  for not making choices that are better for animals, health and for the environment. Actually there are lots of excuses and we've heard them all – from evolution to religion, from flavour to nutrition – but excuses and habits are what they are, not real reasons.
Anyway I suppose a catchup is in order since I've let Ady and Amanda provide the input lately. So, where was I?  Oh yes – back on the Ghana visa trail on my way to Ouagadougou, which turned out to be an interesting experience – mostly due to finding NASA and chatting to Yasmine, the owner about how healthy, tasty, vegan food is very popular. The ginger juice was a great find as well – just what was needed to combat the raging thirst brought on by wandering around the baking streets.
I also gave Troopy an oil change – by a professional at a garage this time, a guy with a great sense of humour who was recommended by Guillaume, the owner of Pavillon Vert where I was staying. This did however entail riding on the back of a moped through the streets of Ouagadougou holding on to a couple of 5 litre bottles of oil…wearing flip-flops and shorts. I think I have officially gone local.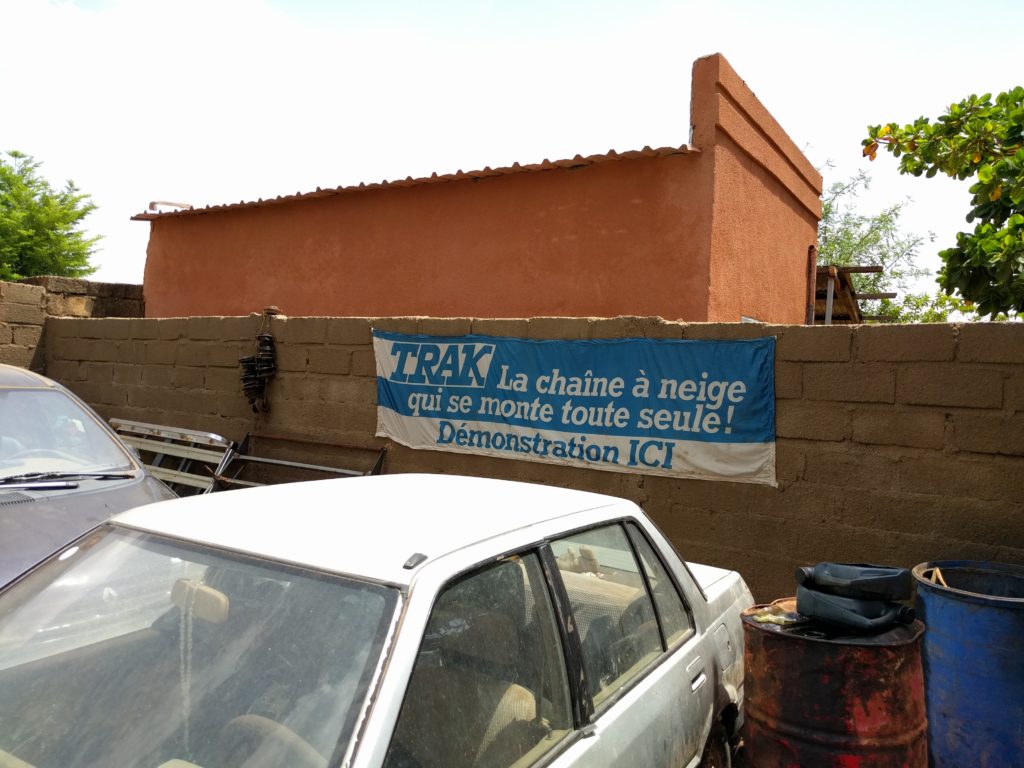 After picking up my Ghana visa it was time to head South for the border, though not before having 10,000CFA extracted from me by a police checkpoint for the avoidance of serious consequences and delays should I not cooperate with their alternative unreceipted cash option. This sort of thing got worse through Ghana, and much worse in Togo and Benin. Corruption is one thing that is really putting me off coming back to West Africa. Appalling road conditions, clouds of diesel smoke that make overtaking impossible through lack of visibility, suicidal driving, and the general mess that people seem to make to live in once anywhere gets bigger than a hamlet…those are some others.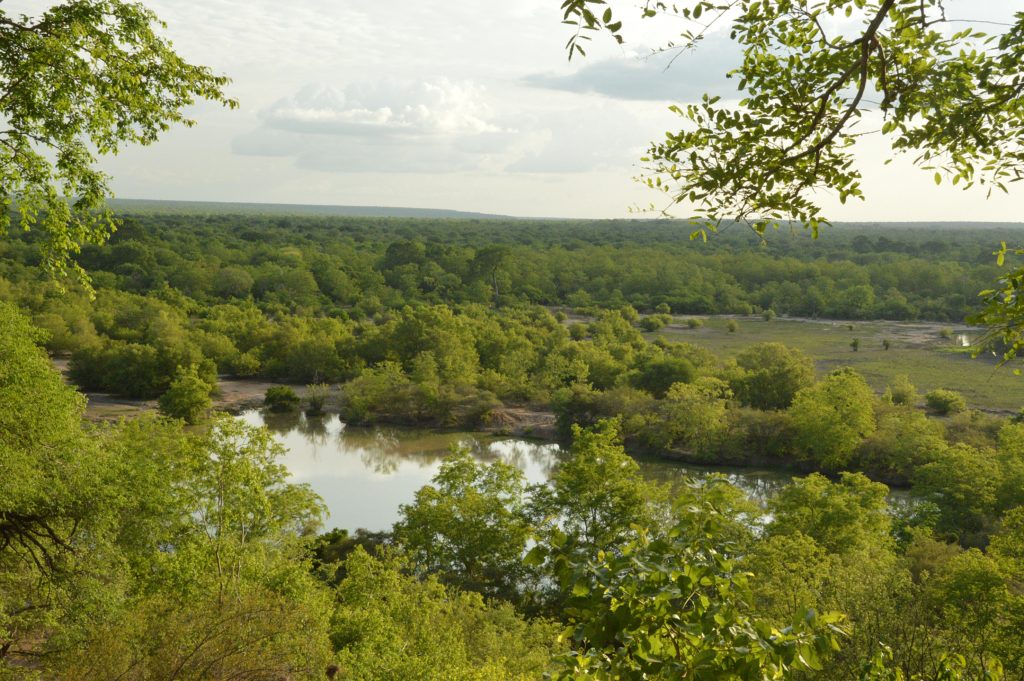 The day I drove from the beautiful wilderness of Mole National Park, through gradually thinning forest, then no forest and sprawling settlements along the road, and into the stinking, dirty, insane world of the Kumasi rush hour – that day was nearly enough to make me pack up and go home. But then I found Lake Bosumtwe, and Cocoa Village, and spirits were restored. I camped in the lane outside the guesthouse and enjoyed the food they made, and in the morning woke to the sounds of the Slovenian guy who is managing the place busy coaching some local kids at volleyball.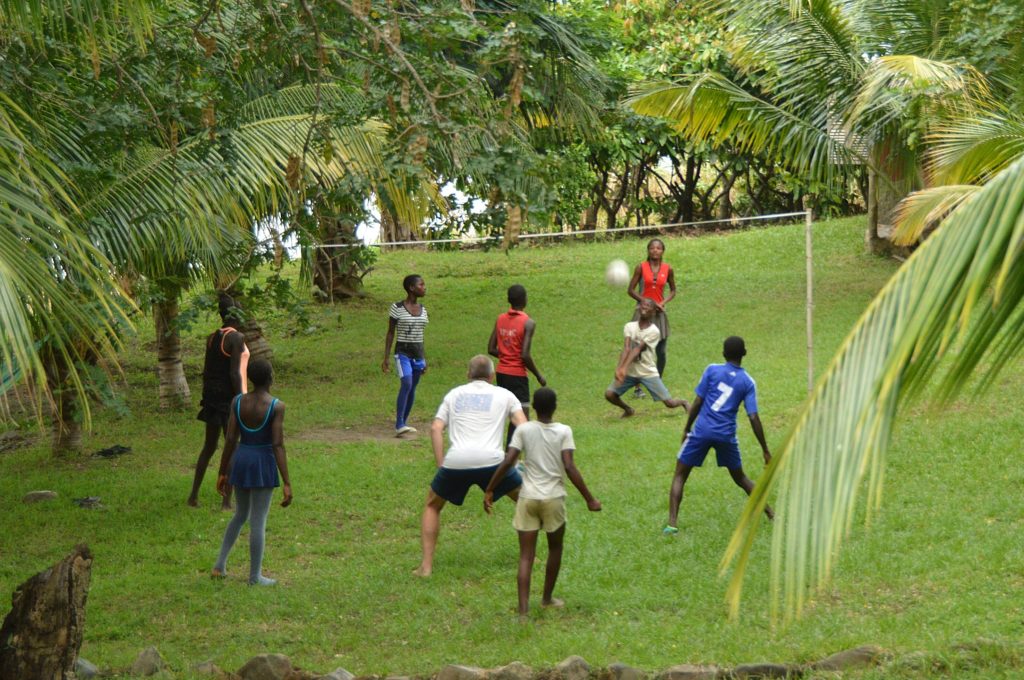 There are definitely 2 sides to humanity – the majority of negative impact through greed or laziness, and then the few dedicated people trying to undo the damage and change things for the better…but the 'glass half-full' outlook is under a lot of pressure here!
In Accra I made the rendezvous with Amanda, and met Ady, and we had a cool time seeing Vegan Africa and taking a couple of trips – but you've seen the video and read the post already? The main reason for there being quite so many vegans in this part of Africa is the high number of Rastafarians – though that is by no means the only sort of vegan here! I'm looking forward to seeing Amanda's 365 Vegans interviews to hear the stories of a few of them.
So after that it was time to move on – and by chance I'd been told about Roots Yard Lodge which was towards the border with Togo. What can I say about this place to do it justice? Run by Bob and Jaqueline in Bob's home village near Lake Volta, it is a Vegetarian/Vegan Restaurant and Lodge – using local produce to make fantastic meals, including making their own tofu.

But thats just the start. They are working on local projects – organising Re-Forestation, building and managing a skate park for the kids (Roots Rebel Sk8 Park), and this summer they are going to be biking across the UK from coast to coast to raise money to have proper toilets built for the local school. It strikes me that this is the level of Western/African cooperation that actually works – what you find here is absolutely the best of both worlds, because its personal and they care.
So in the end I went out of Ghana on a high, though I wish I had stayed longer, but after a lovely couple of days, many excellent meals and a little paramotor flight, I headed for the Togo border.
Not a lot of wildlife, no dragons, but indeed…here be vegans.