Join the Adventure!
Atlas Mountains, Atlantic Coast and the Sahara Desert
Our new Overland Yacht will be departing later this year – hitting the Sahara while Europe heads into midwinter, and following the sunshine South – you can join for a stay aboard!
December and January will be spent in Morocco, Western Sahara and Mauritania – with a little extension into Senegal to complete the old Paris – Dakar rally route. These places, especially Morocco, are (usually!) really easy for you to get to so ideal to come and try out life aboard the Vegan Overland Yacht as we venture into Africa. Of course if you REALLY want to get away, how about taking some months off and joining in the whole expedition?
Morocco
Leaving Europe we will explore Morocco, winding South from the Mediterranean through the Atlas Mountains, exploring the Sahara Desert and the Atlantic Coast. We will be climbing through the high folds of the Atlas mountains, and down through the spectacular gorges cut into them. Spending nights out under the stars in the desert. Making our way across the dunes of Erg Chegaga on the old route of the Paris-Dakar Rally. Staying at a trail-side auberge for some traditional Moroccan off-truck dining and hospitality.
As well as the grand landscapes, we will visit the historic cities of Fez, Casablanca and Marrakech – with time to become immersed in the ancient medinas, and stock up on spices from market stalls for our on-board kitchen. There will even be a visit to a vegan restaurant or two!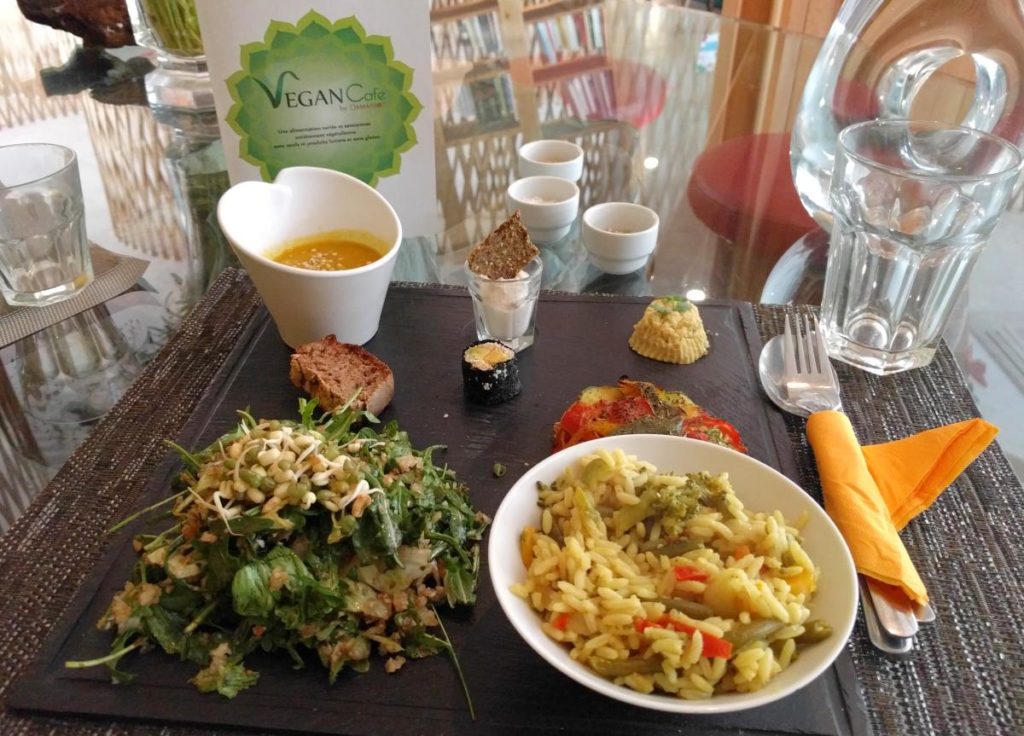 To the South we follow the Atlantic coast – literally on the beach for a 30km stretch of wet sand at low tide, between the dry dunes and the roaring ocean. Stopping over at a luxury camp with a swimming pool near a ruined fort, after walking under the cliffs and sea arches at Legzira.
Western Sahara
Then we head into Western Sahara and the long, empty expanse of desert and sea towards Dakhla. The desert has flattened into a wide plain here, ending as cliffs drop into the Atlantic, cut through by the occasional dry valley filled with dunes.
A stopover by a dry salt lake on the way provides a quiet break from the journey before we reach Dakhla Lagoon – a kite-surfer's paradise of smooth water, sheltered from the Atlantic to the West. Beyond Dakhla the road is even quieter as we head for Mauritania.
Mauritania
Ironically given our choice of name, Overland travel in Africa is sometimes all about borders. Each is an experience of its own, and the crossing from Western Sahara into Mauritania will no doubt be memorable and probably take most of the day. After negotiating the formalities, we'll head into Nouadhibou to prepare for the next little adventure. Nouadhibou is the end of the line for one of the world's more extreme railways. Every day 2km long trains of iron ore cross the desert from Zouerat to the coast, also carrying passengers. By all accounts the best way to take the trip is sitting on top of the loaded ore wagons, rather than the passenger coach tagged onto the train. The word 'comfortable' has not been used in relation to either option. Keeping the rail line to our North, we will be heading into 400km of desert on sandy tracks to make the crossing to Atar – passing by Mauritania's answer to Uluru: Ben Amera.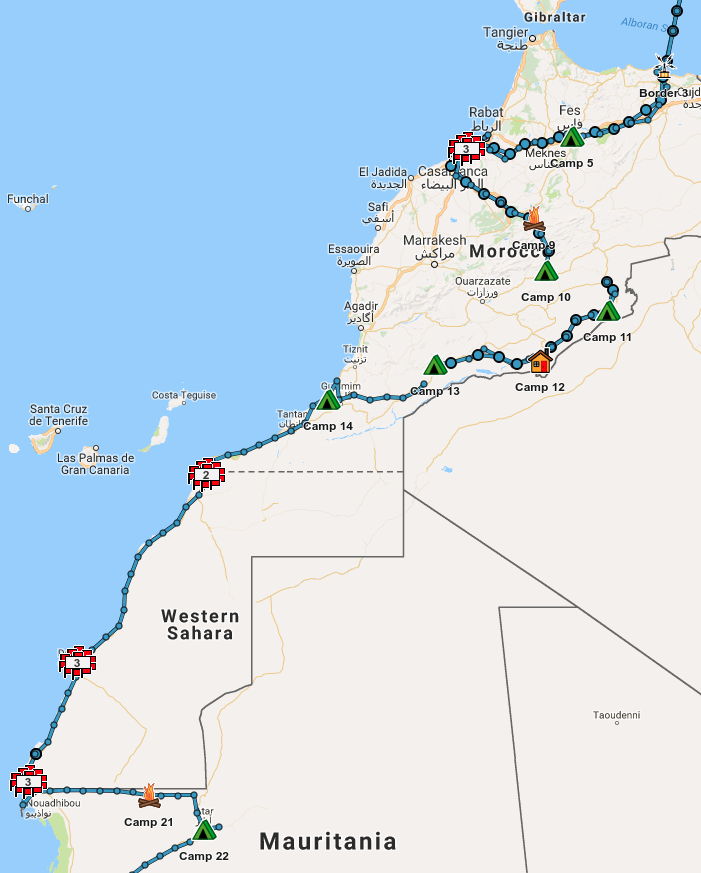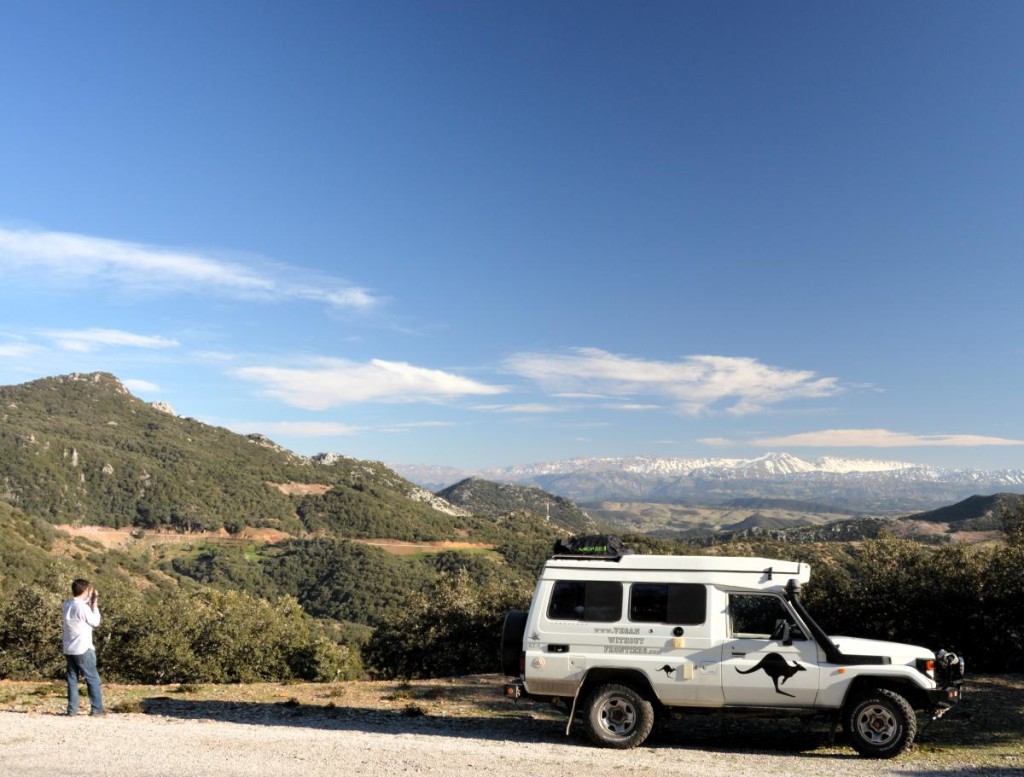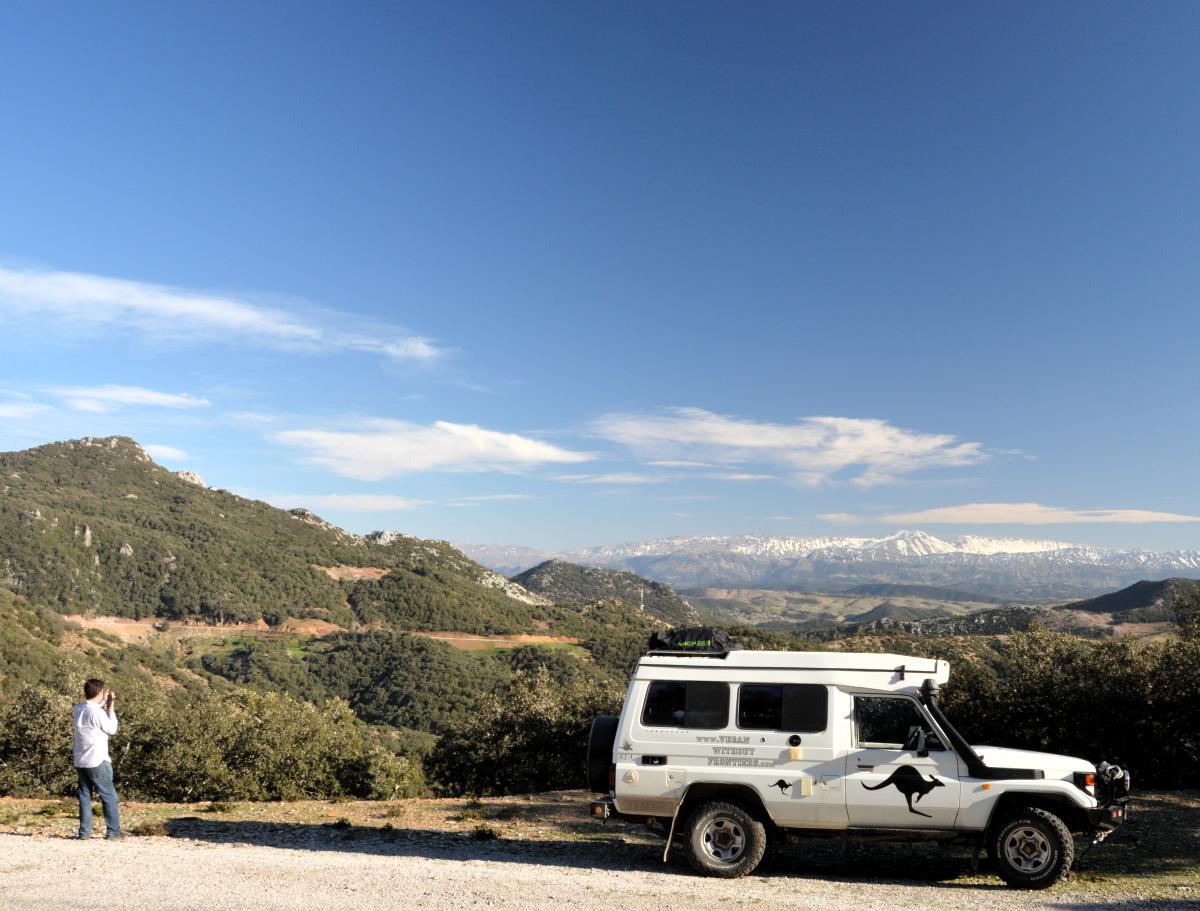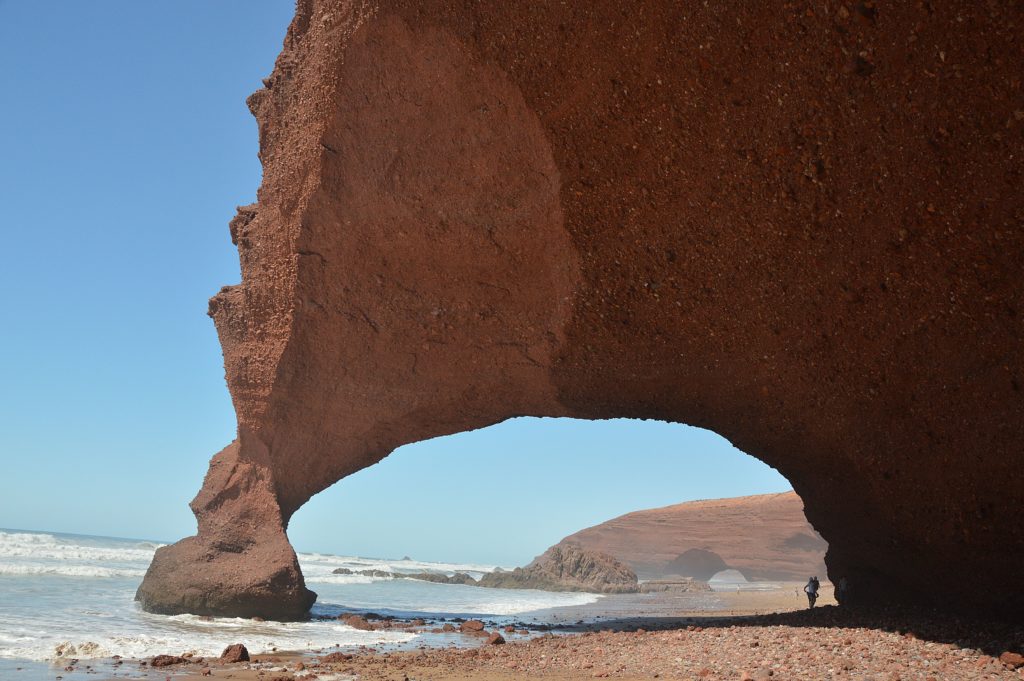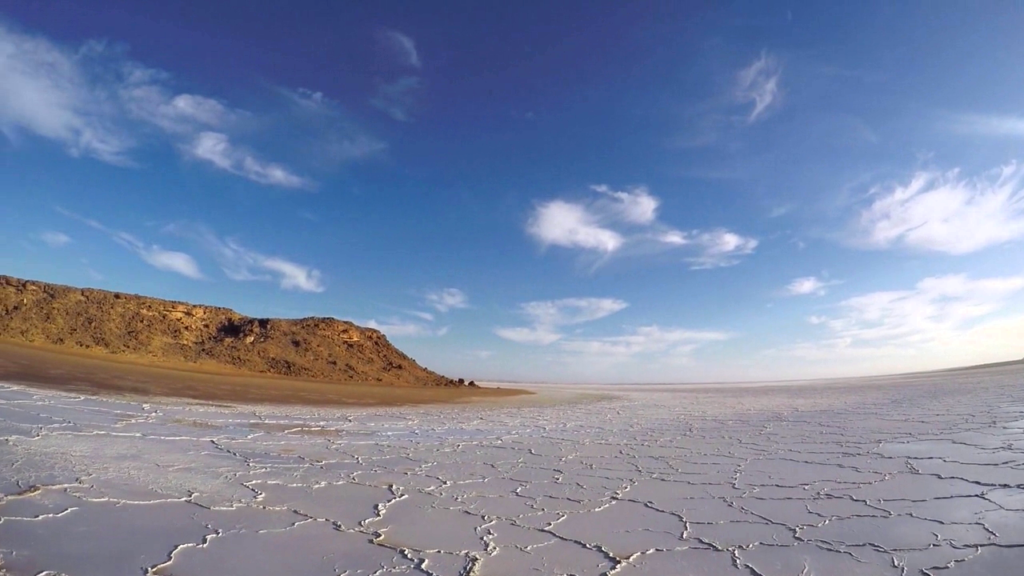 After exploring the Adrar region's oases, this time we will head back to the coast to explore the Banc d'Arguin National Park on our way to Nouakchott – a last goodbye to the Sahara. If anyone is particularly adventurous, needs a break from the truck, or is keen on extreme trains, the ore-wagons are of course an option! Check out this blog post from the 2016 trip for more on this section of the route.
Senegal
Crossing into Senegal on the last leg towards Dakar, we'll stop over in St Louis before heading down the coast to Africa's most Westerly point and the end of our Poznan-Dakar rally. A short hop, but there's lots more to experience, and some vegan friends to catch up with.
Pickup and Dropoff Schedule
We plan to be in the following places where it will be easiest to join or leave us for your stay on board. The schedule is of course subject to change – sometimes routes through the mountains are closed in winter even in Morocco, and if we have no guests to rendezvous with a little flexibility to detour can enhance the adventure. But we will make particular effort to stick to dates and places where guests have connecting travel. On the upside, budget and national airlines fly to lots of these places so there are many options.
3rd October – 15th November : UK / South of France / Spain / Morocco free-range (VERY Special Prices!).
28th November -1st December: Fez
6th -7th December: Casablanca
14th-15th December – Marrakesh
18th December: Agadir
27th December – 1st January: Dakhla Lagoon
2nd January: Nouadhibou
7th-10th January: Atar
17th January: Nouakchott
18th January: St Louis
20th – 22nd January: Dakar / Lac Rose
23rd – 30th January: Senegalese Coast
30th January – 28th February: – TBC – Gambia/Guinea/Sierra Leone/Mali?
Special Launch Deals Available Now!
Be part of this new venture – want to try out the Overland Yacht concept? Try it out on the maiden voyage and help us with trials for a reduced rate. Or check the schedule for where we plan to be, and book your stay aboard. There's 2 parts to the deal – 1. You pay in Advance for your Accommodation (dates are freely changeable subject to availability) and become a member of Vegan Without Frontiers – this gives you the voting rights on which charities we support. 2. You agree to pay the specified daily charge to cover your costs in-country, and to donate any local surplus to local projects.
Pre-Season Truck Trials: October and November 2020 – join us to try out the new truck…no fixed plan of where and when at this point so just £25-£75 per night, depending on accommodation, no weekly charge.
Or a taste of the Paris-Dakar Route?
EXAMPLE: Joining for 2 weeks in Marrakesh and leaving in Dakhla would give you a taste of the historic city, the Atlas Mountains, the Sahara Desert and Atlantic Coast (including a drive along the wet sand of La Plage Blanche at low tide), and ending in the kite-surfers' paradise of Dakhla Lagoon. Pretty much the same experience as Yury captured in this video, though this time staying in comfort aboard our exclusive Overland Yacht! This all-inclusive stay including 4 nights in hotel accommodation 'ashore' would cost from £2990 per person.
Booking
Our contractor for building the 'Overland Yacht' at the last minute discovered they had vastly overspent the contracted budget, leaving us with an unfinished truck and no cash to finish the job.  Despite a contract being in place, we have little hope of recouping their overcharging without a lot of legal fees we can't afford. With the added Covid pandemic making the future unpredictable, we are therefore looking at putting the truck up for sale and will not be able to launch. After 3 years hard work, this is extremely disappointing.
Costs & Causes
Vegan Without Frontiers is run on a not-for-profit basis – guest payments go directly to paying the costs of expeditions. All surplus income is directed to supported charities and projects. Nobody is paid a salary, and the company has no owners or shareholders to pay.