Charter our Overland Yacht for Your Own Private Adventure
In these strange times we have to adapt, but adaptation can sometimes throw up interesting possibilities – in this case, the opportunity to offer an even more unique experience!
The Vegan Without Frontiers Overland Yacht and its crew will take you wherever you want to go in comfort and style, in your own Covid-Bubble. Rather than jump aboard where we happen to be, you can choose your own landscapes to wake up to – from the Namib Desert to Victoria Falls, from Cape Town to the Serengeti…or if you prefer, maybe a Whisky Tour of the Scottish Islands!?
How about taking this opportunity for that adventure of a lifetime for your family or friends?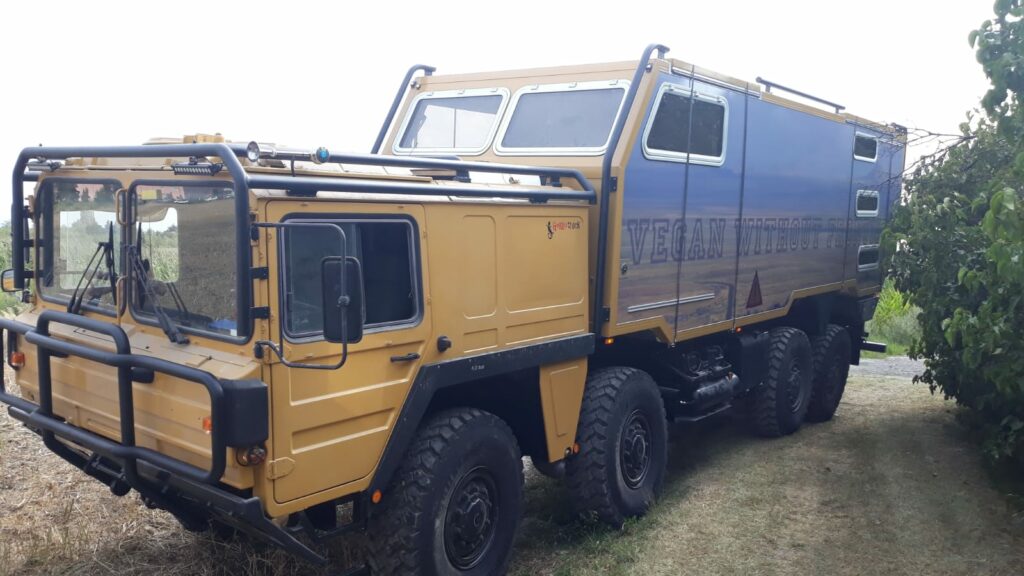 Contact us and lets talk dreams…