The original expedition saw Jonathan and Katya (Katana) travel through Europe, Eastern Africa and on towards Cape Town. In the second expedition, Jonathan was joined by some friends for various sections of the journey who contributed from their own experiences. Next time, you could join us too.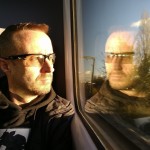 Jonathan
Jonathan has sailed yachts, flown paragliders and paramotors, and driven through snow, mud and sand in various places around the world. He started out by bungy jumping dressed as a pantomime horse. All this to show being vegan doesn't limit your potential?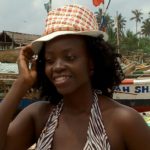 Ady
My name is Ady Namaran Coulibaly. I am vegan, editor for Health Africa Magazine (the only Bilingual Vegetarian Magazine in Africa) and also the campaign manager for Meatless Monday Ghana.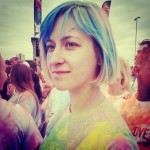 Agne
Agne has been putting up with Jonathan for the last decade or so - joining in with various bungy jumping expeditions and other such entertainments along the way. In her own right she has been offshore yacht racing and long distance cycling among other adventures. This time she joined in for a bit of overlanding from Namibia to the Victoria Falls.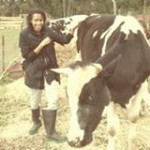 Amanda
Amanda was on a mission...to meet and interview 365 Vegans in a year (or however long it takes!) to see and show quite how different we all are. Amanda flew out to meet up in Ghana, where we found lots of vegans and went on a road trip into the forested mountains near the border with Togo.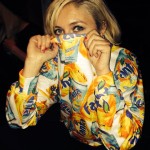 Katana
Katana (Katya) is an artist. She's lived in four countries but after five years in America to study and work, she had to come back to Europe and ended up living in London for the second time in her life. As much as living at home with parents can be lovely and enjoyable, it was time to move on and find a job/continue studying/recognize real life coming at her. Instead, she decided to join Jon for a six months adventure.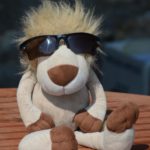 Leo Peponi Lion
We first met Leo at his home on the Tanzanian coast in 2014 and persuaded him to join us for the rest of the trip. He has since continued on his travels and went to check out the snow in New York by bicycle...where it snowed A LOT, so he came back to Africa and travelled home to Tanzania from Namibia. he's back at Peponi now if you want to go visit...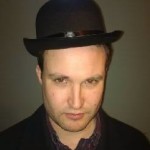 Pete
Pete used to think he was a cat, and was tortured for his beliefs by his cruel brother, Jonathan. He has moved on since those days, but we are still having trouble getting him to stop eating furry creatures, so a little vegan break was a nice change. He joined in for the first bit of the trip from Spain to Morocco.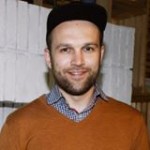 Yury
Yury joined for a leg down the coast of Morocco and Western Sahara from Casablanca to Dakhla, having visited Morocco before and been told of the wild route South along the Atlantic by the owner of a guest house he was staying in. So now he came back to experience it first hand with his partner Maria.