To start at the end, we are in Slovenia, and pretty much in love with the place. Whatever expectation we had of this country has been exceeded, from the relaxed tidiness of everything to the friendliness of the people we have met. As we sit on a tiny but superb campsite  in the Vipava valley this morning, surrounded by vineyards and overseen by the tall walls of the Nanos and Kovk plateaux, we are taking a day out from stuff to relax.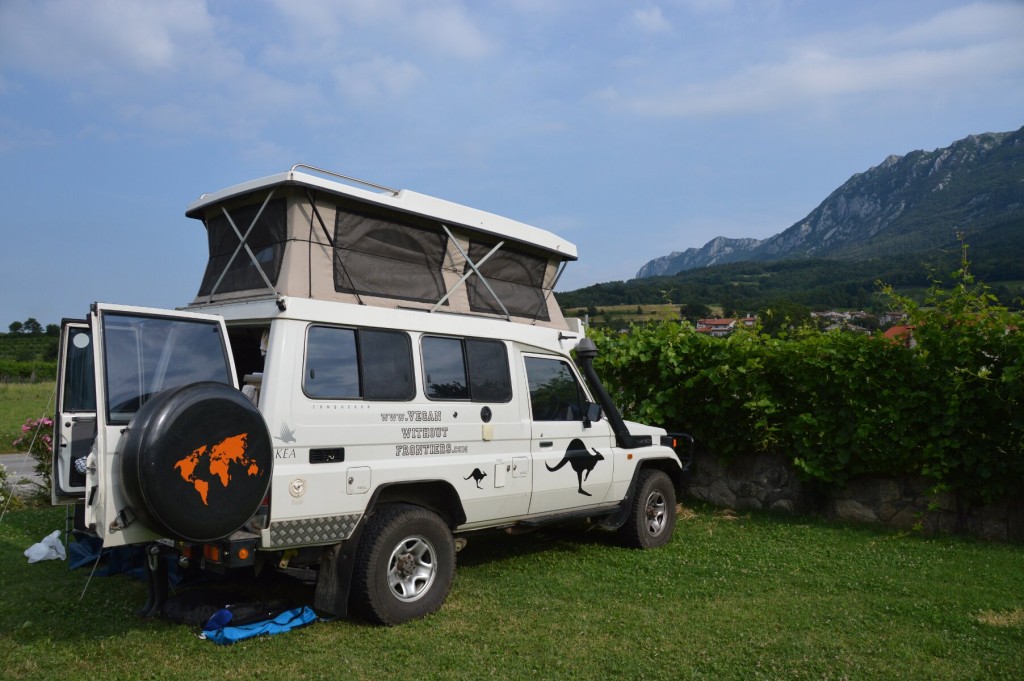 The contrast with the drive through the last part of Italy down the coast to Trieste couldn't be more evident – the clear blue sea of the Adriatic had attracted the massed hordes of sunbathers and we were disappointed to have to give up on the plan for a swim due to the total lack of parking space. So we escaped the traffic and climbed up out of Trieste following a steep tramway, Troopy getting a good workout on the ascent towards the border. The disappointment was short lived, as we found this tiny campsite  in beautiful scenery, inhabited by just us and 2 Dutch couples, and Katana was particularly pleased to start understanding the local language again since it is close to Czech. This makes ordering beer her job.
Anyway, this is where we ended up, but we've done a few miles and had a few moments since we last posted from Pisa – where we were bad people and went swimming in the pool without bathing caps (we were scowled at), and took in the sights…well mostly the Leaning Tree.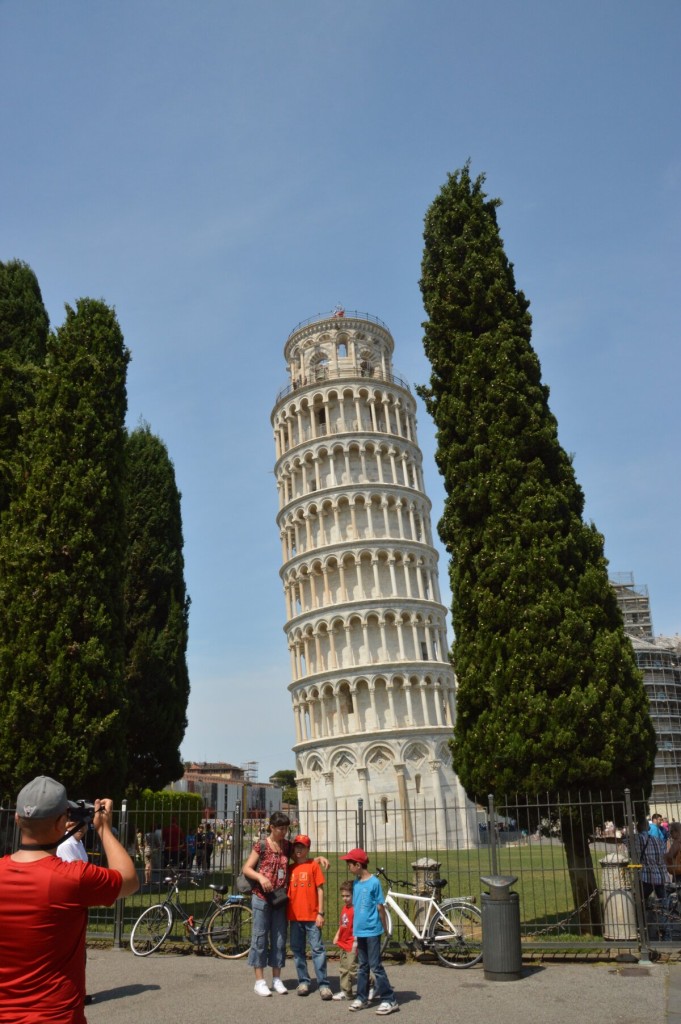 We took the long and winding road through the Apennines to Bologna – and for those of you who know how much I love driving mountain roads, this one was very long and very windy and I ended up feeling a little like I'd just stepped off a roller-coaster! So I will blame that disorientation for what we shall call the Midge-Fridge Delusion. I had a long and restless night, tormented by an invisible mosquito that kept buzzing around my ear. I swatted at it, wafted at it, blew at it and hid under my sleeping bag liner from it. But it kept coming back. I could hear it, felt it land on my forehead. Katana slept on – oblivious – but mossies leave her alone anyway which just added to the unbearable unfairness of it all.  I finally slept. It was only half way through the next day that I noticed the fridge makes a very similar (in fact identical) noise when attached to mains power and it dawned on me that the midge may not have been quite what it seemed at the time… One of us found this hilarious.
Anyway, after that we travelled on to Venice and spent a couple of afternoons wandering around the city, eating vegan soya ice-cream (Happy Cow is a great resource for finding these sort of things), and generally being tourists. On the way towards Trieste yesterday we pulled into a random roadside restaurant and were made a special dish of grilled vegetables, beans and salad rather than the cheese-free pizza or spaghetti we have become accustomed to.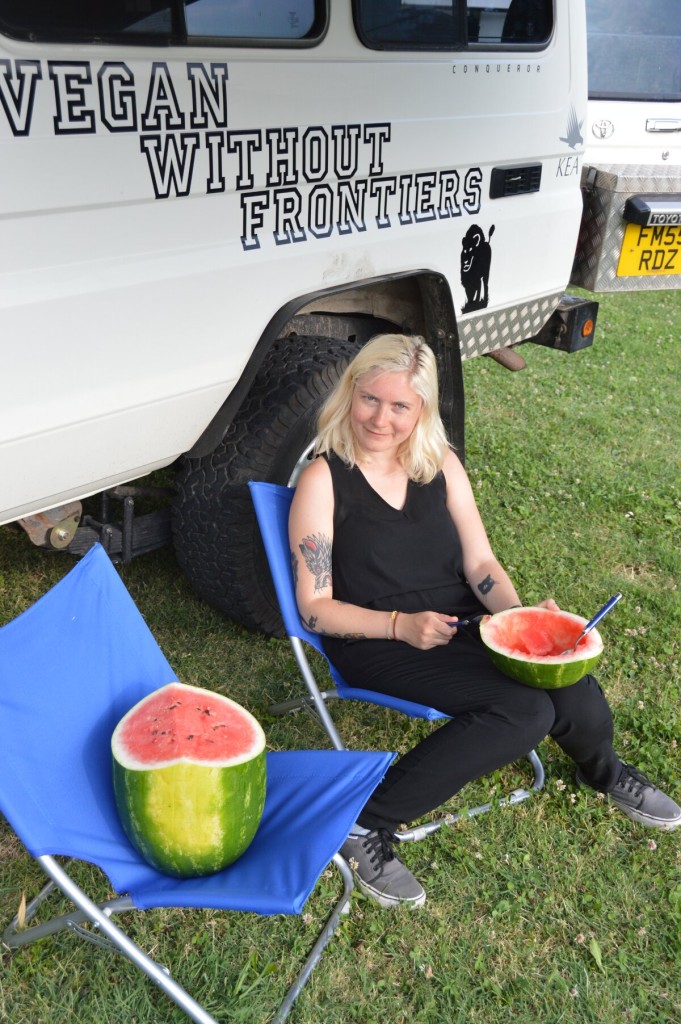 Then we enacted the plot to fill Troopy's fridge with a giant watermelon from a roadside stall, so are now having watermelon for every meal and sharing it with the rest of the campers here at Kamp Vrhpolje. Time for a reduction in pace I think, and I can't think of a better place for it.