I'd never make a photo-journalist. I guess I just don't have the guts to get my expensive camera out and point it at people trying to subsist by selling their few shrivelled aubergines or tomatoes along with a pile of fly-covered dried fish in an empty village market.
I was looking for some answers before I left home – how come the chilled January supermarket shelves are piled high with shiny, identical, plastic-wrapped and labelled vegetables from Senegal, when I had read blogs about it being difficult to be vegetarian in Senegal because vegetables are too expensive?

But when I was just out shopping for something to eat in the village next to the lovely hotel-camp on the beach, with swimming pool and bar, I had put that to the back of my mind. Then, I was just wary that they were trying to overcharge me for the last of their tomatoes, aware that the asking prices per kilo were about the same as they are in Sainsburys. And these tomatoes wouldn't make the 'basics' line by a long way…though most of them were still pretty firm and not mouldy, if yellow and green.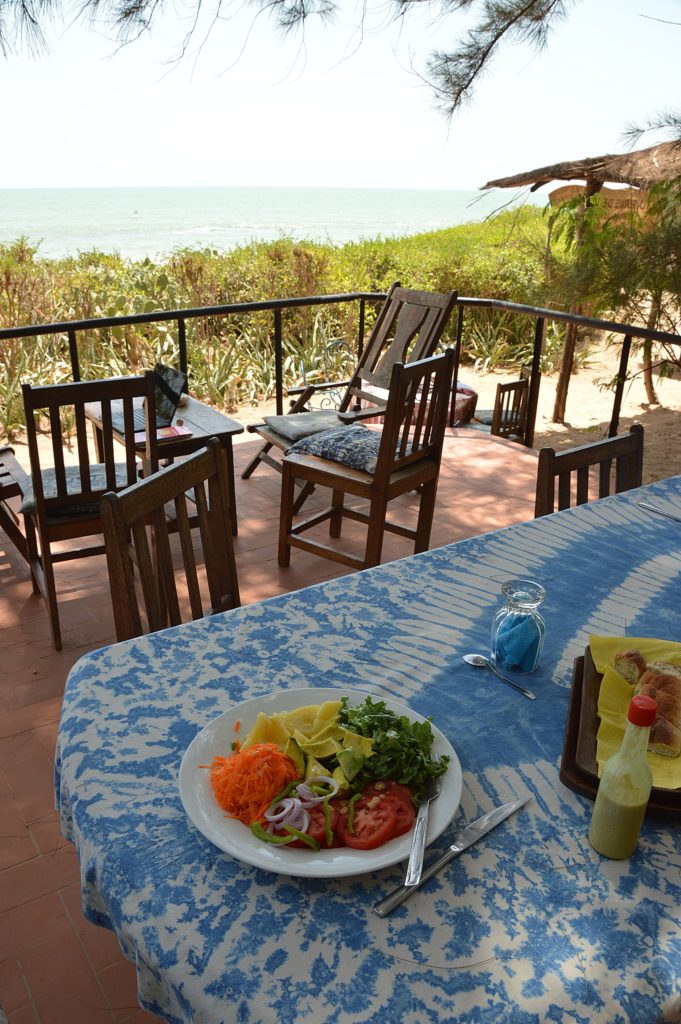 I don't know if they were charging me more…probably a little…but then why shouldn't we pay what we can afford? Well. I guess when we are in the UK and buying from a huge multinational with buying power that is putting British producers to the wall, we might think about what it is doing to the Senegalese by raising the overall price of vegetables and taking all the best produce by airfreight to London, Chippenham, or Derby, or every other medium sized town in Britain.
I showed my photos of 'produced in Senegal' vegetables to a guy who runs a small hotel/encampement here – Senegalese, not one of the ex-pat owners of the bigger places. He was very surprised to see the variety of vegetables produced here and on sale in the UK. Of course, now is mango season, and further South you can see nothing but mountains of mangoes for sale by the road, or small bags of cashews. In mango season, you can eat as many mangoes as you like, but the all year round range of nutritious vegetables we're so used to at home are reserved for the privileged few.
Senegal has been about people and conversations.  I don't intend to propose answers to the world's problems as I don't have them, but have been trying to talk to people about what sort of world they would like to see way in the future. Its like this journey – I have an idea of where I need to be months ahead, and every now and then have to make a decision that is a better option for getting there. There's no right or wrong way and some take longer than others, but there are pretty obvious ways that are better and those that are worse.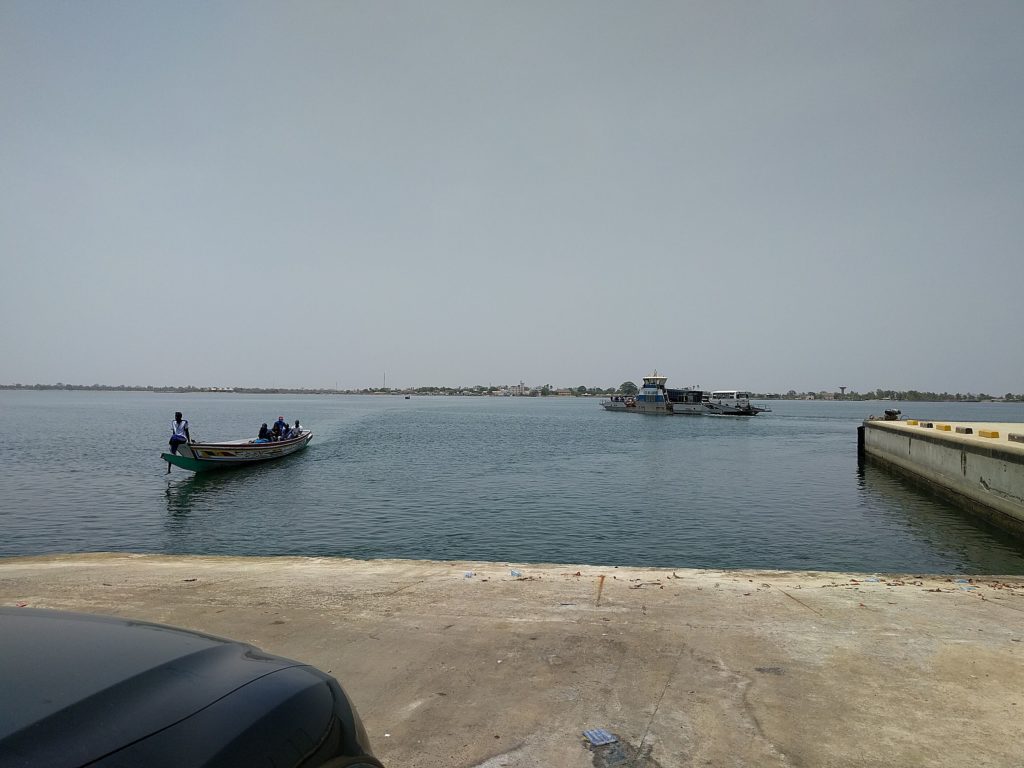 I wanted to go down the coast and see Gambia, Sierra Leone and Liberia. I was enjoying travelling with some really nice people. But I was faced with a choice – the border with Gambia was being a pain, and up ahead there were reports that the borders of Liberia and Guinea were closed because of…well, who knows but Ebola cases were still persisting. It was possible to carry on through or round Gambia, and maybe get through Liberia into Cote d'Ivoire – but then it might not have been. I have an appointment in Ghana to meet up with Amanda, and the most likely way to get there in time seemed to be heading back to Dakar and get a visa for Mali and to bypass the troublesome though beautiful coast. So here I am at Lac Rose on an unaccounted for Bank Holiday waiting for another day for the embassies to open. Planning doesn't always work, but I'll carry on making the best guess and trying to get more information!
My future world? I would like to see a world where each individual has the best quality of life possible – which should be pretty good given our level of science, technology and knowledge. I would like everyone to be able to experience the beauty of the natural world and live in plenty of space, or close to others as they wish. I would like all species still alive to have a fair chance to carry on existing, and maybe new ones to find a place. Now – how do we get there?
I hope I'll get to Ghana, it'll be cool to meet up with Amanda and see how the 365 Vegans project is going. But I also have a more urgent need to be in Luanda on 22nd July, since Agne is expecting a lift to Victoria Falls! They should both be possible…the route plan says so anyway…but after a period of looking around its getting more important to move in the right direction!
So Senegal has been a different sort of adventure – about meeting people of all sorts and sharing experiences and ideas. Without naming you all, thank you and bonne route, wherever you are going!