We are sitting in the swanky customer lounge of the Toyota dealers in Nairobi, with superb internet and such clean toilets. What is it with Kenya and spotless toilets? Maybe we just got so used to disgusting squats with no running water… with various insects and amphibians jumping out of the hole… but really, these are probably the cleanest toilets since we left our homes in June!
After Jonathan got better from his giardia and typhoid infection, we made our way down south slowly to Addis Ababa, the capital of Ethiopia. Mainly we were excited to meet Mesfin, our vegan friend in Addis (to find out more, check out the interview we did with him which will be posted shortly).
The drive to Addis was somewhat ruined by a horrible night stay in Weldiya (some maps have it as Woldia), in a place that doubled up as a brothel, surrounded by pimps, where weirdness, violence, shouting, and other unpleasantness could be heard all night. To top it off, we were promised hot water, but our room simply didn't have running water at all – there was a gross bucket with some stale liquid in it.
Addis was a difficult city to like, sporadic, with busy streets and mud roads intertwined between tall buildings, slums, and new construction all going on in literally every block. We didn't get to see all the delights of the city, because we needed to press on south, but one day we dedicated to just walking around and seeing most things in the center. The last two nights we stayed in the famed Wim's Holland House, and really enjoyed the service and the food.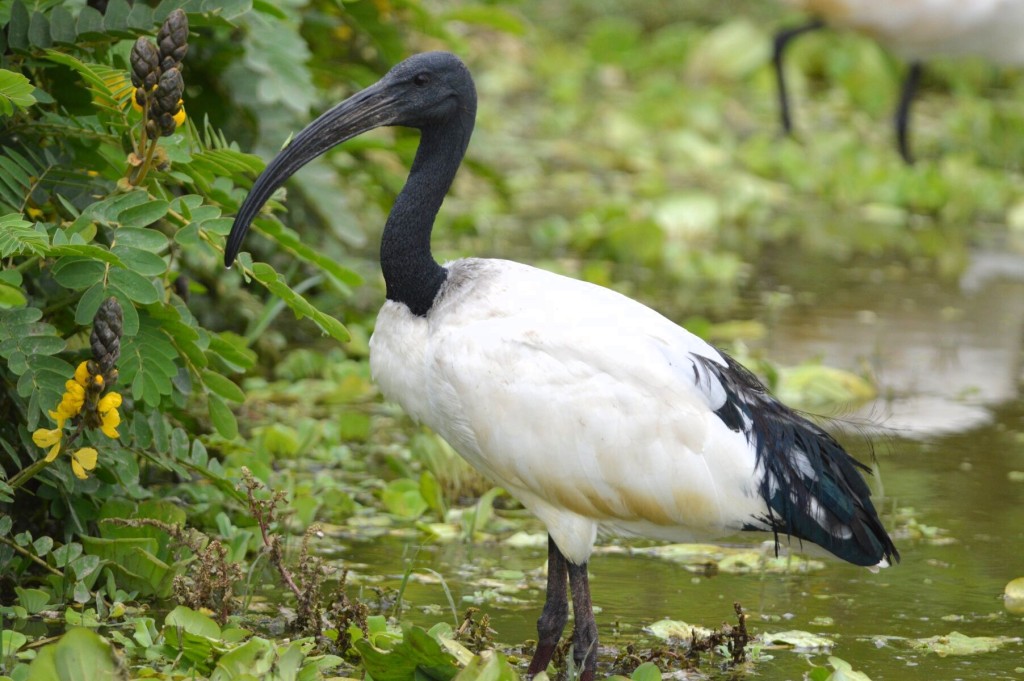 After leaving Addis the first stop for the night was Dilla, and after driving around the town a few times, stopping to look at the various similar looking "hotels" which mostly consisted of gross mosquito-covered rooms with no running water in toilets but a lovely mouldy container with stale water for showering. We promised ourselves we were not ever going to stay in such a place again, so instead we headed to the nicest looking hotel in town, called Hotel Delight. It was actually quite miraculous! Considering this was the night before New Year celebrations, the town was full of drinking, eating and the general celebrating noise.  I was not feeling too good, so we had an early night instead.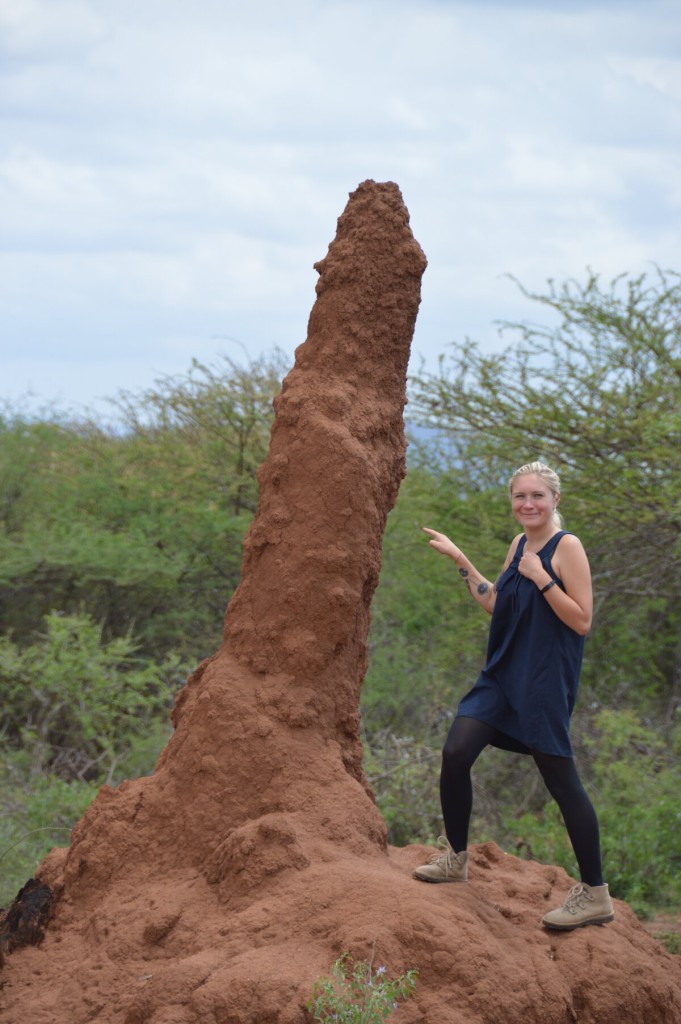 The next day we really wanted to cross the border into Kenya, so we sped up towards Moyale. Unfortunately, seeing as how this was the New Year, the customs guy just decided not to show up for work. We were really annoyed by this, because the immigration officer was at work and stamped our passports, all we needed was five minutes in customs, and we could have pressed on. Sometimes things don't work out as we like them to, so we were forced to stay yet another night in yet another hotel, this time a big open beer garden and restaurant with rooms in the building. The room was alright, the food was edible, the beer was plentiful, but the mosquitoes were hungry and fat and would not die even through three forms of protection! We woke up covered in bites, even though we used the mosquito net for the first time on this trip.
Desperately annoyed with customs on the Ethiopian side, we managed to get through early in the morning, did all the paperwork on the Kenyan side, and we were off! New country!
There is something to be said about the horrible rough road between Moyale and Archer's Post. I think only the seasoned travelers and their steel stomachs and bones can survive the insane amount of shaking, jumping, vibrating, dust clouds, potholes, rock avoidance, invisible speed humps, and every imaginable nightmare. The good thing is that there was barely any other traffic at all. This side of Kenya is quite deserted and wild. The dry red earth seeps into every crevice in the car, in your clothes, and sits on your skin for days to come. There are trees and bushes, but most are thorny, dry, or dead. The few people we met were either walking their flocks of goats and cows, or working on the new road. The tiny towns and villages we passed were mostly steel square boxes or hut covered in skins and blankets. I bought a bottle of water from a woman who didn't speak a word of English, not even the word "water", which is very rare in Kenya, seeing as how both Swahili and English are the main languages here.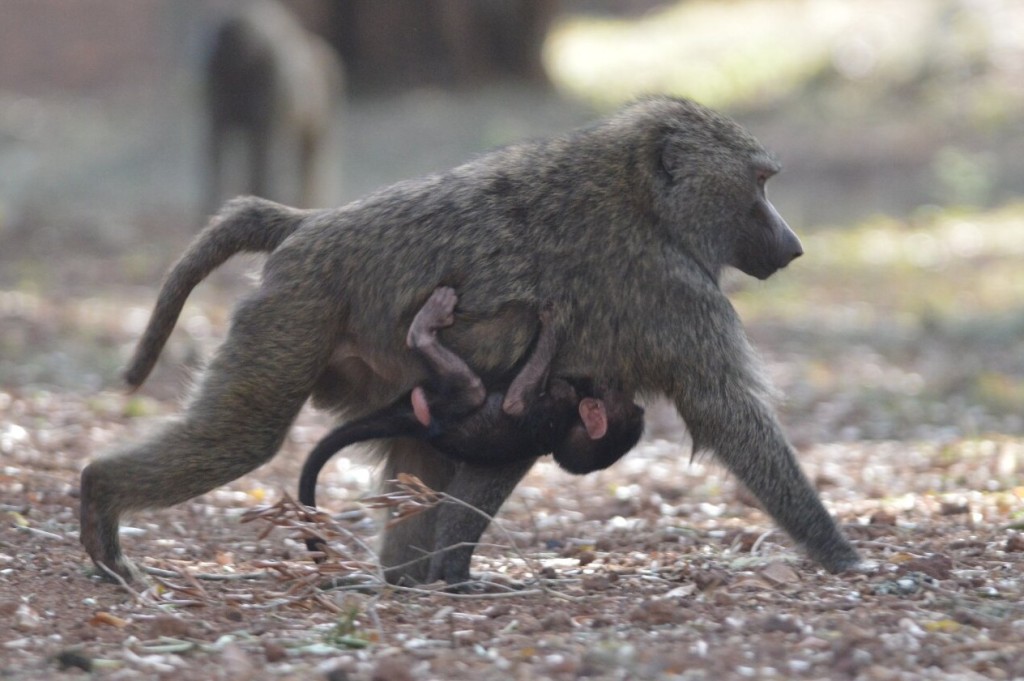 On our first night we stopped at Marsabit National Park, and camped just outside the gates in a public campsite. Those things are expensive! As a reward, I guess, we got a bunch of olive baboons hanging around the campsite, climbing on the toilet blocks and the water tanks, and providing a lot of entertainment for a few hours. In the morning we headed into the dense forest of the park, and were amazed by some of the oldest trees, covered in hanging branches and shrubbery. Tarzan would have loved it here! We saw a little bit of wildlife, but we mostly saw signs of wildlife: big cat paws in the sand and massive piles of elephant dung.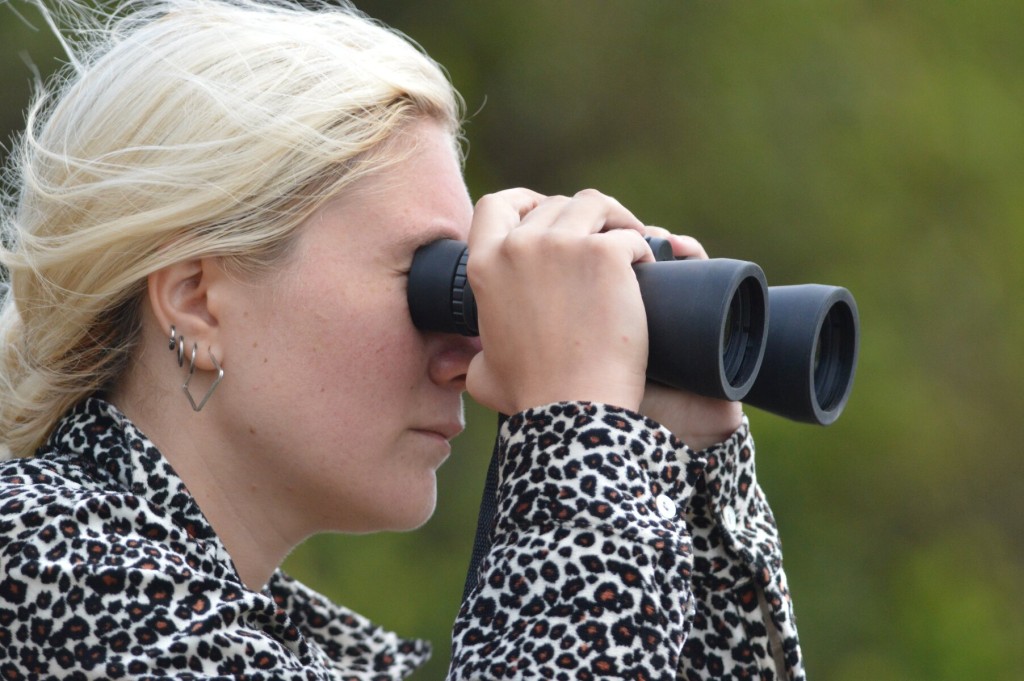 Next we drove to the Samburu National Park, and entered it an hour before sundown. We managed to catch zebras, many kinds of deer, gazelle, other wild horned mammals, and we saw our first elephant! I spotted a large grey-brown "rock" which suddenly started moving, then I saw the ears, and as he turned, I saw the white tusks. The elephant was not too far from the road, but seemed very shy and slowly walked off into the bushes. It was  one of those moments that actually made me tear up!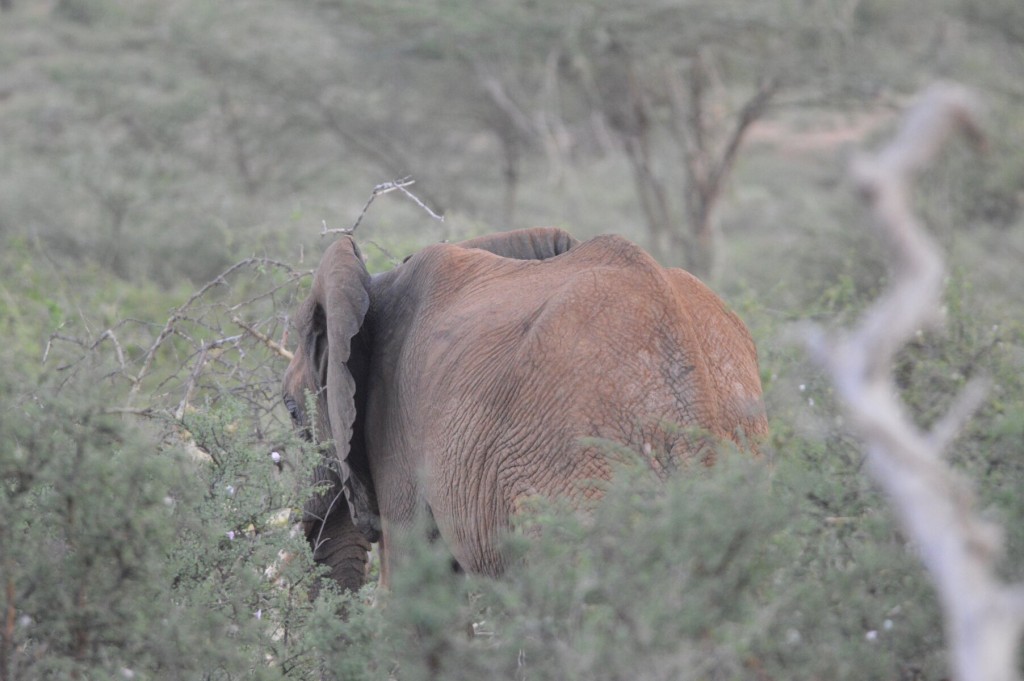 We camped in one of the park's public campsites, but we were completely alone there, except the security guards. Jonathan was sick again… we weren't sure if giardia was coming back, or if he caught something new, or whether it was dehydration. The evening and night was mostly spent rushing outside and me being on edge and having to sleep in the front of the car… with the handbrake sticking into my back.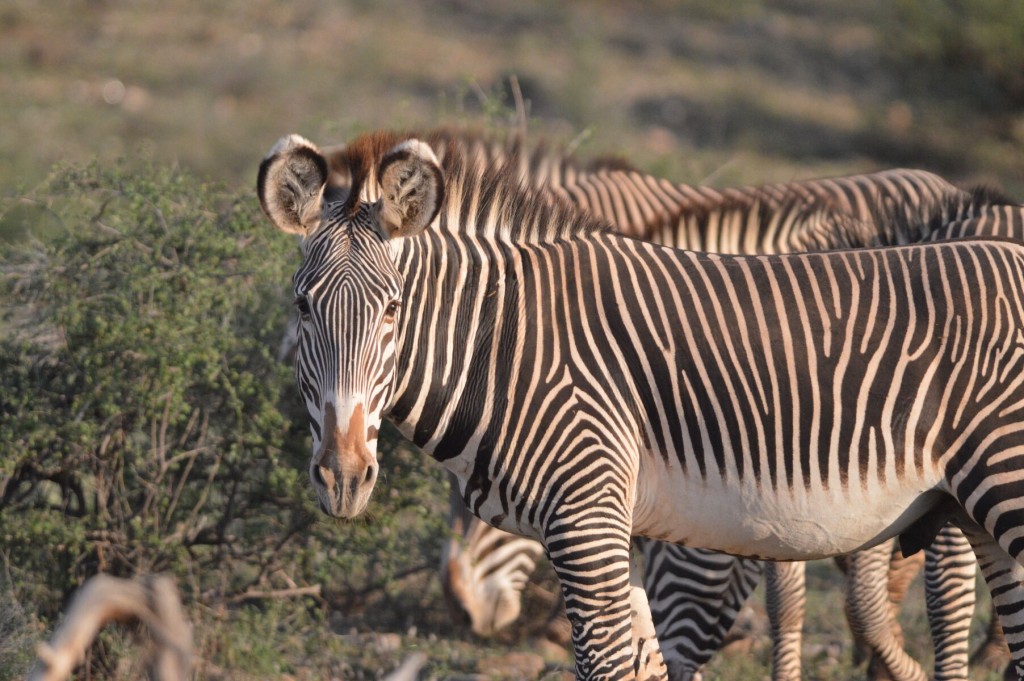 The first thing that woke me up in the morning was a very curious baboon going through our things outside the car. He got a hold of the orange juice carton, and in a millisecond managed to tear it apart! Then he realized the juice was very tasty, and tried to scoop it up from the sandy floor. Next he got a hold of our big water bottle, by which point Jonathan shooed him away and the baboon reluctantly left.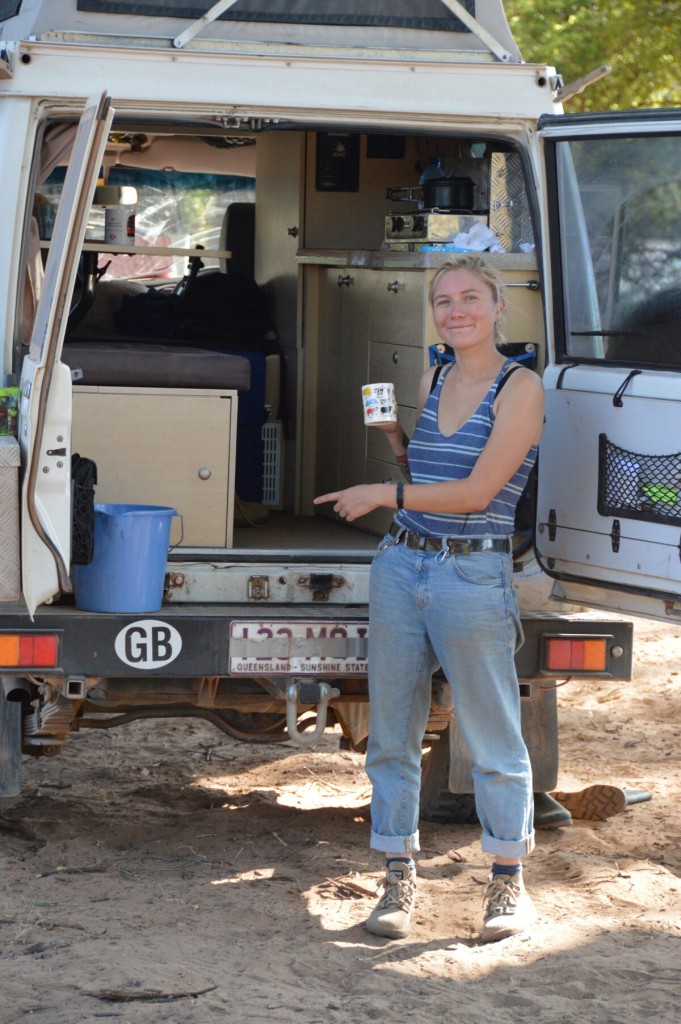 After a small breakfast of coffee and peanut butter, Jonathan puked on the ground again. In a few minutes we were surrounded by another type of monkey, little mischievous ones up to no good! They weren't scared of us, instead they started eating the orange-soaked sand, and then… yes, it's true… they started eating the puke-soaked sand as well. They were particularly interested in the tiny pieces of peanut. One of the monkeys got so territorial over the puke that he became aggressive towards me! Sort of shouted and jumped around me for a few seconds until I moved out of the way. They tried climbing all over the car as well, but we soon packed up and got ready to go.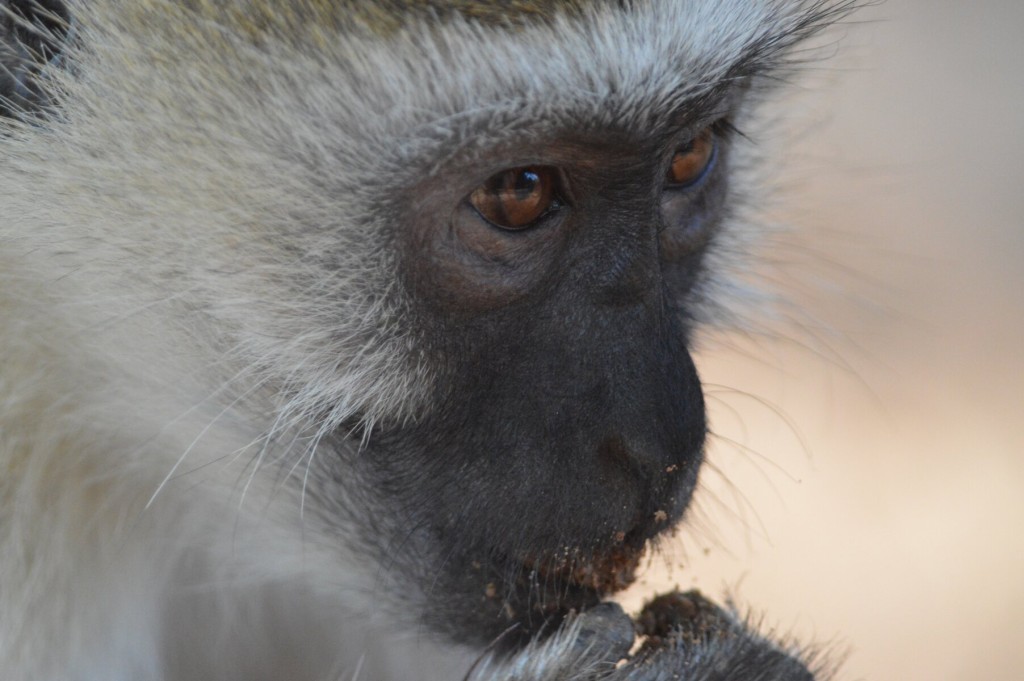 Jonathan was a brave soldier – still feeling ill, he managed to drive us around the park for a few hours, where we spotted warthogs, more types of deer and horned-hoofed mammals, and our first giraffes! Reticulated giraffes to be specific, which are extremely rare and are declining in numbers at an astonishing rate; we ran into the Reticulated Giraffe Project guys right there on the spot, even pointed them in the direction of the animals. The giraffes are astonishing animals, and seeing them in the wild eating the tops of trees, moving gracefully between bushes, staring at the human intruders – there is a huge amount of awe that comes from seeing these amazing animals in their own surroundings. Sadly we didn't see any more elephants, but I am sure we will soon enough!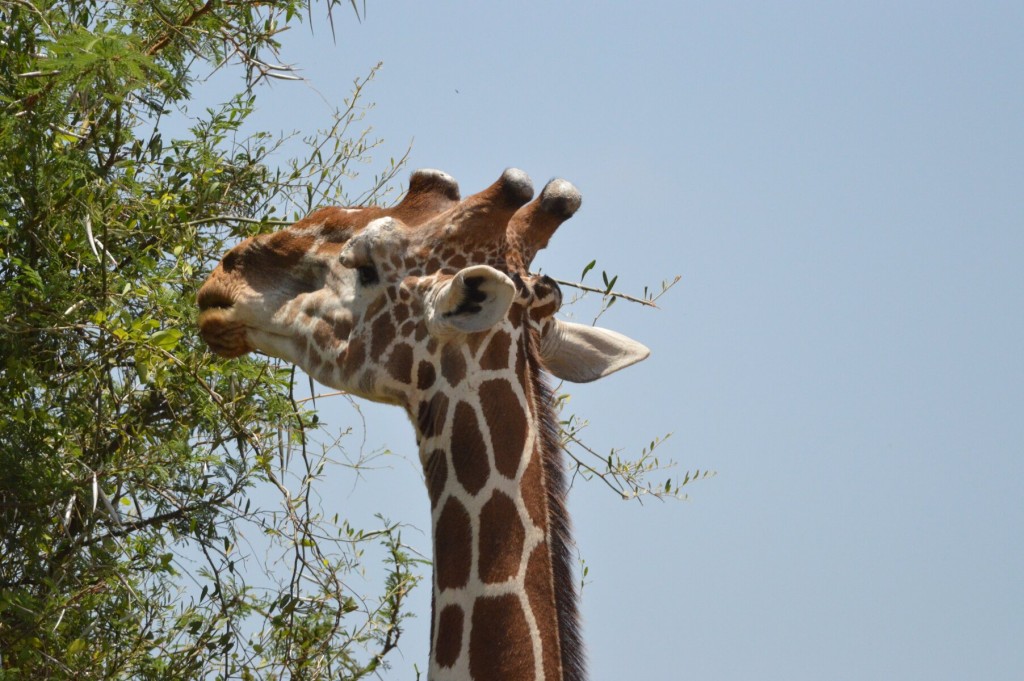 After Samburu we drove to Isiolo to give ourselves a rest and regroup. We spotted a nice enough hotel, with alright food, except in the morning, without even asking us, they served us lots of dairy, meat and other disgusting food. It was a total blow to us, because this food was already cooked, so not eating it at this point is basically the same as eating it – the meat, the eggs and the dairy were used. Still, we picked up our spirits and drove to Nairobi – or rather to Thika. We decided that Troopy needs a real service, as he has been leaking and sounding strange after all the rough roads. The drive to Nairobi is so different to anything we have seen in many many weeks! Real highways, big Western-style farms, signposts, malls, supermarkets and many many cars. We stayed in Thika in a strange place that was only half-built, but the service was still impeccable and their toilets! So clean!
I have very conflicted opinions about Ethiopia. I didn't really have an image of the country before we came to visit, but in the end it turned out to be nothing like I could have ever imagined. It is extremely diverse, loud and busy, full of human and domestic animal life, the people are curious about strangers, most of them very friendly and interested (too interested when it comes to kids herding cows!), but we encountered a few crooks as well. The meat traditions are very off-putting to us vegans, but on the other hand veganism is slowly on the rise. The landscapes are so diverse, from freezing cold mountains to dry deserts. And most importantly, it is the birthplace of coffee!