Originally the idea of going to Dar es Salaam started with Rui – the girl we met on the Danakil Depression tour back in Ethiopia. She is currently interning in Dar es Salaam, so we figured we would go as we needed to visit some embassies in the city as well.
Getting into Dar is a very un-amusing story of horrible traffic and after-dark driving. When we finally got to Mikadi Beach Resort, we were so exhausted that all we could do was drink beer and eat dinner before retiring for the night. The next morning we took the 10-minute ferry from Kigamboni to the center of town, a completely overloaded, extremely cheap, and seemingly efficient piece of transportation. We walked around the center of Dar, visited the Mozambique embassy (which was very unhelpful in telling us which borders are open, or whether we can get visas on the border – but very quick to point out that for a ridiculous amount of money we can get the visas in one day; we left empty-handed), then we took a somewhat expensive taxi to the north of Coco beach to visit the South African embassy. While staying at JJ's in Nairobi, we met a Russian/Ukrainian/British traveller who informed me that I need a South African visa, and unlike most visas people get traveling overland in Africa, this visa is very hard to obtain with my Russian passport. The lady at the SA embassy in Dar informed me that the rules are very strict – I will need a whole stack of documents, and who knows how long the process will take, considering they apparently would have to send my info to Russia (or the closest Russian embassy I am guessing) to check that I am who I say I am. Well, we also left empty-handed.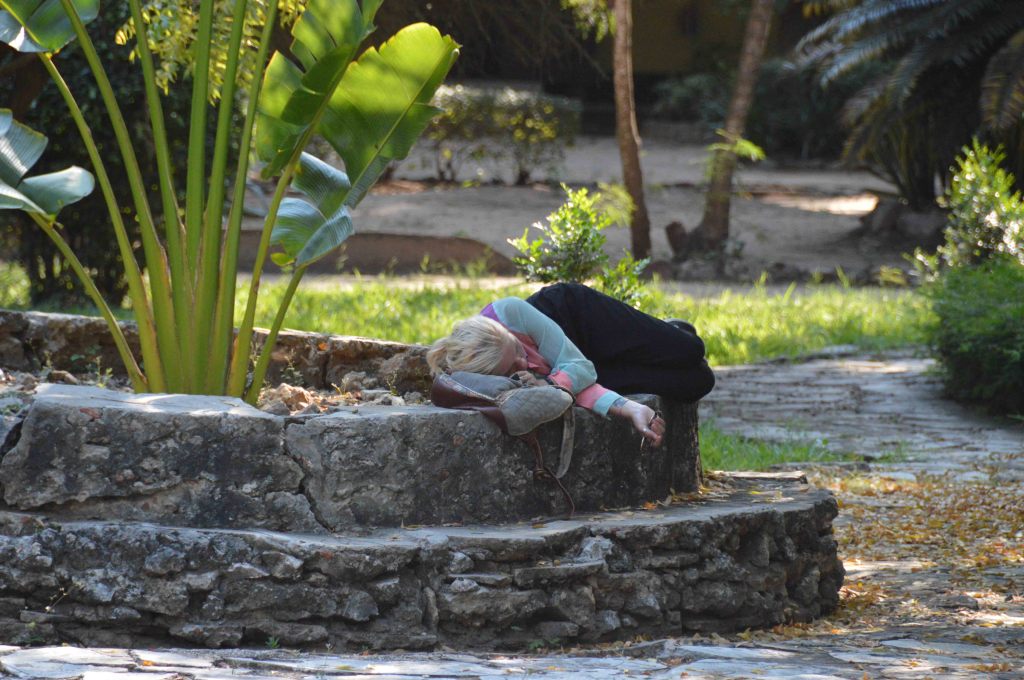 Later we walked around Dar some more, had lunch at a small vegetarian Indian diner, where we also bought magical spicy-salty snacks, checked out the Botanical Gardens, and finally in the evening met Rui for a nice Indian meal at another vegetarian Indian restaurant Retreat Royal.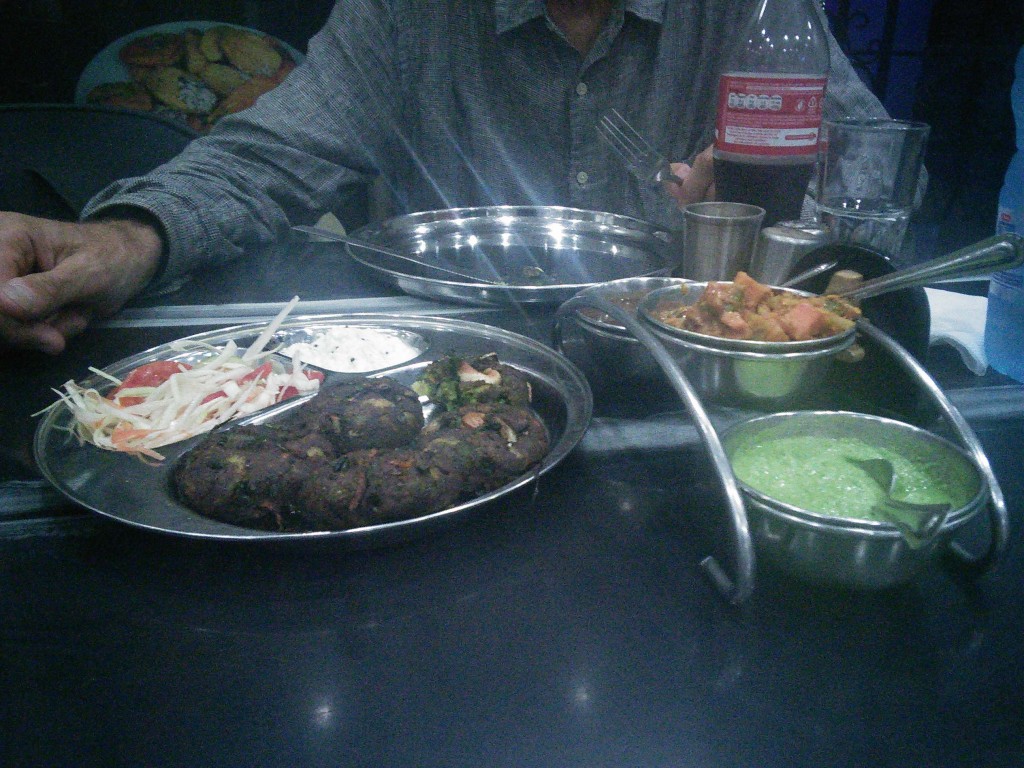 We got on the ferry again, and as it was already dark at this point, and they say Dar is very dangerous at night, took a tuk-tuk back to Mikadi, where we went for a swim in the outdoor pool (salty just like the ocean) and for some reason danced and did imitations of crabs under water. The next morning, after the obligatory swim in the ocean, we headed south. The road was actually pleasant, and it took us around the more relaxed southern coast of Tanzania, where palm trees and tiny villages were all scattered between heavy bushes and general greenery. We came to Kilwa Masoko and from there travelled a bit north and east to find the Kilwa Beach Lodge, a short journey through a labyrinth of tiny roads.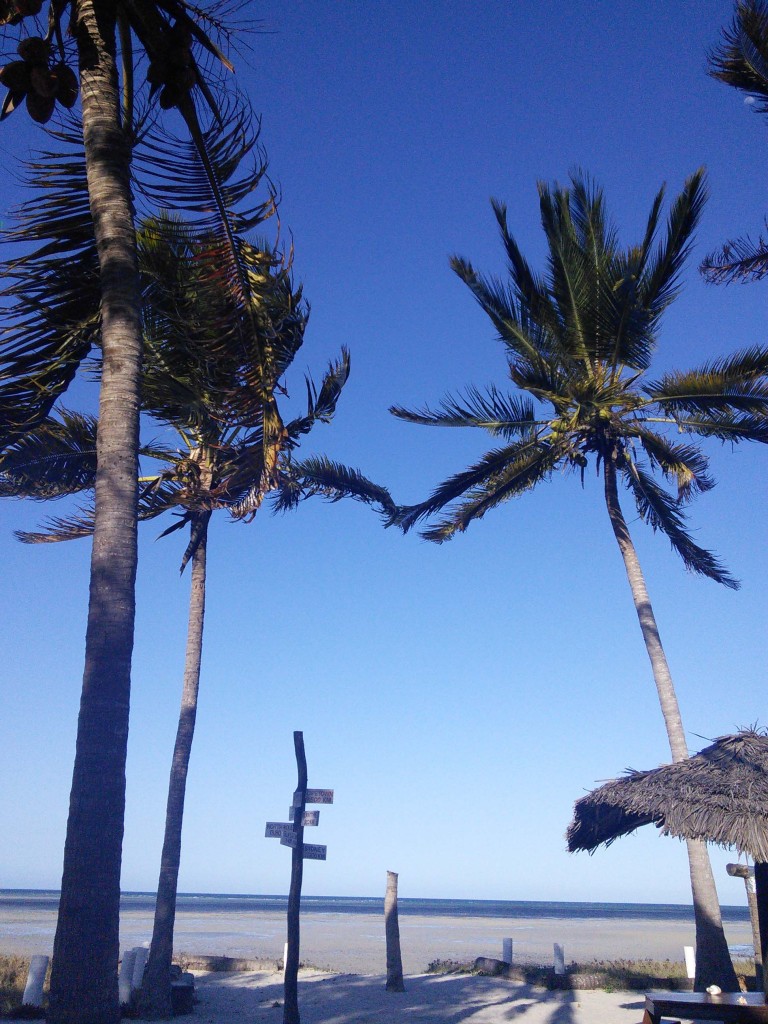 Kilwa Beach Resort was deserted when we got there, but the next day filled up with a few Japanese swimmers and the owner's family. It is a very nice spot – clear water, relatively young palms, white sand, cute houses, and an interesting overall design. We camped with a morning view of the ocean!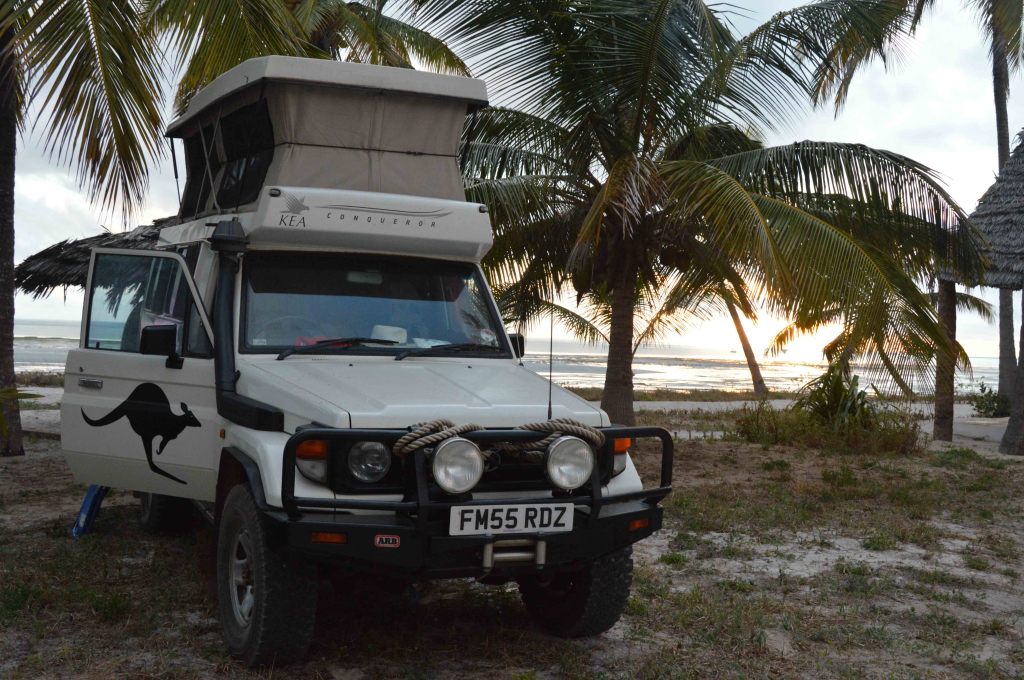 As per usual when we find a nice place to chill, we decided to stay two nights. The good thing about this resort is the constant wind, which keeps you cool even in the most relentless sunny days. We had a long excursion into the water with our snorkeling gear and my underwater camera, but the biggest life underneath was green-orange seaweed which was a little icky to step on, but actually seemed to contain no life other than tiny burrowing fish.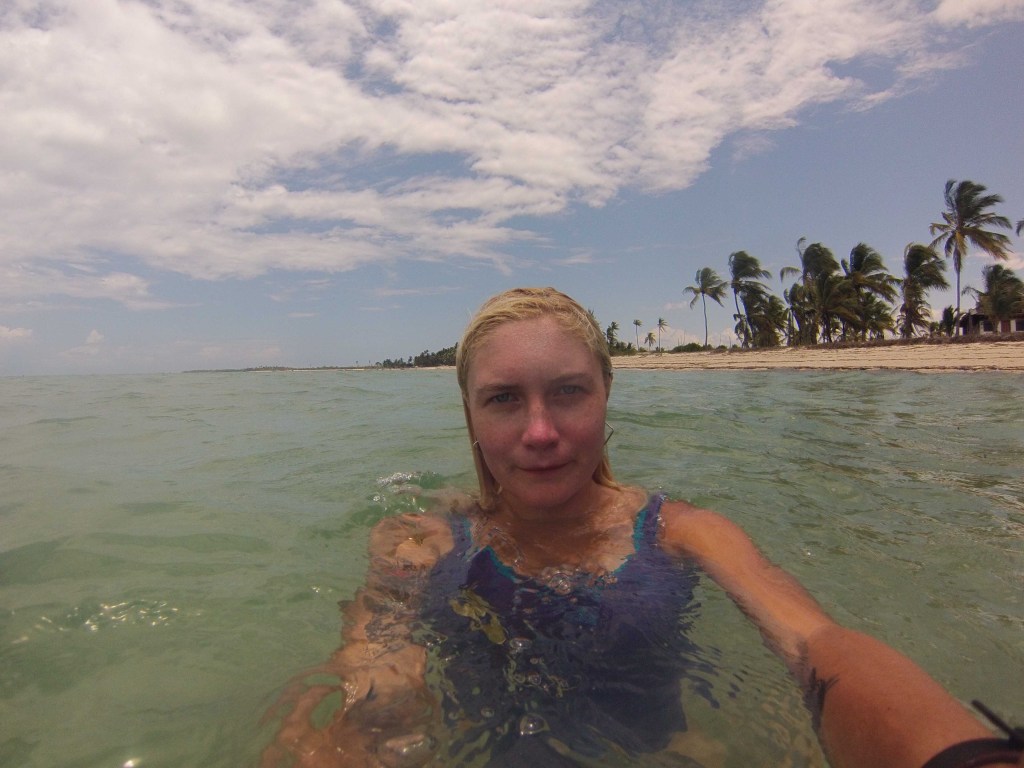 All good things must end at some point, so on our second morning in Kilwa we said our goodbyes and headed to the ferry border with Mozambique. We didn't know for sure that we would get our visas on the border, or that this border crossing even existed. One of our maps showed no border crossing at all, google maps was unclear, the paper Tanzania map said "dugout canoe crossing" and only the Mozambique paper map said "ferry". The drive was similar to most of southern coastal Tanzania. Before hitting the border, we decided to camp for the night in the town of Mtwara, in a place called "Drive-In Garden and Cliff Bar". A charming little beer garden and restaurant with a space or two for camping, and a couple of rooms as well. The owner seems to be an old Polish lady, who told us she married a Tanzanian man and came here in 1971. We might or might not have had one too many "Safari" beers, which are 5.5% each.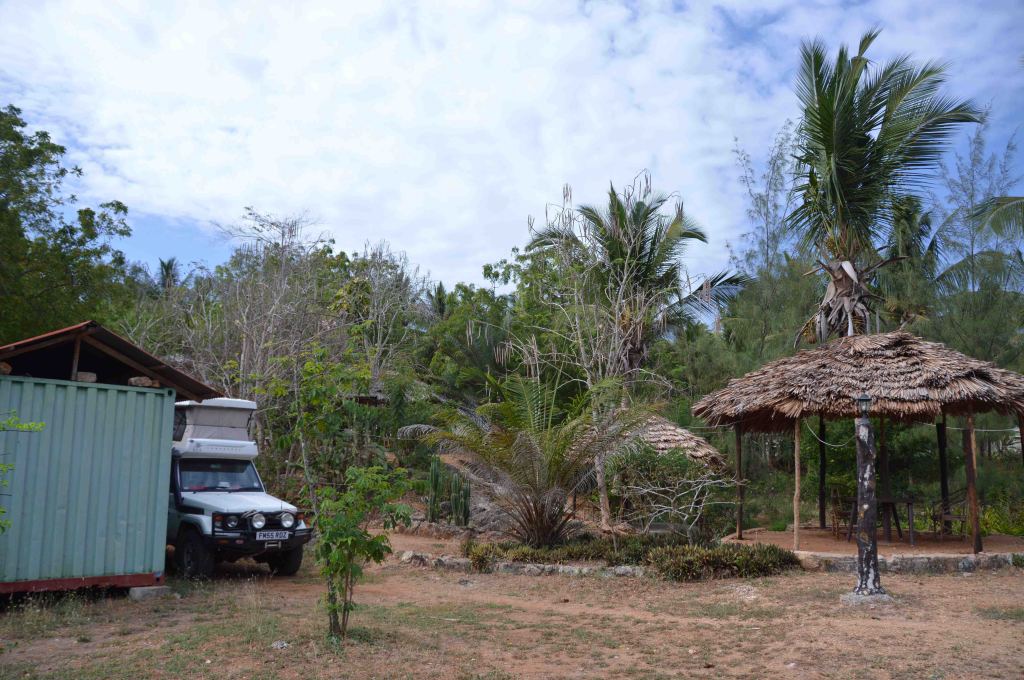 The next morning, when we got to the last town (more like village) before the river, the Tanzanian immigration informed us that there is no way they are going to issue us a visa on the other side, and it made no sense for us to even get on the expensive ferry. Apparently, there are no visas to be issued on the border with Tanzania at all. Crestfallen, we decided to try the next crossing anyway, the Unity Bridge.
We took small roads to get up to Masasi, first following the river Rovuma west, then going diagonally north to join the main road. In some ways, this was an amazing discovery – most of the area was completely wild, with thick bushes or sudden openings onto the river. We saw almost no traffic, only people walking or riding bicycles. Everybody stared at us as if we were aliens, as I am sure very few foreigners pass these parts on a regular basis. Children were laughing, pointing, some waving, older women smiled and waved, and men usually just stared, some literally with their jaws open. We got to Masasi around 4pm, and decided to stay before trying the Unity Bridge the next day. We stayed at a lodge in a nice enough room, and cooked dinner and breakfast in Troopy.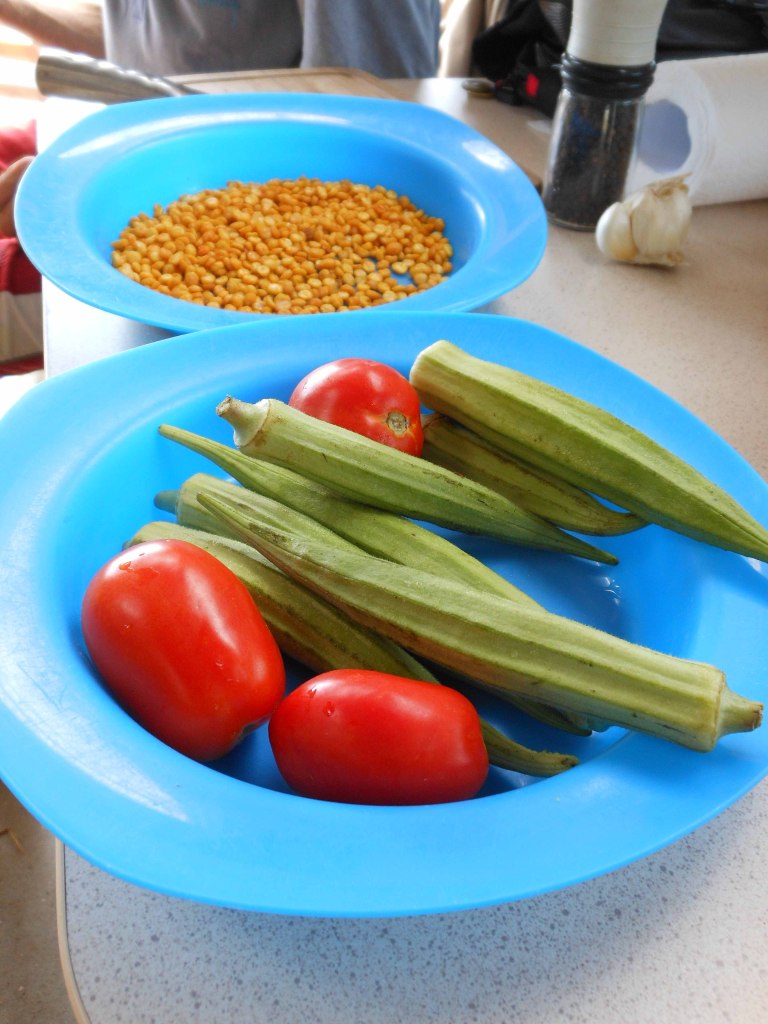 At the immigration post on the Tanzanian side just before the bridge, the same story happened: they told us that the Mozambique side does not issue visas at all. Still, they let us go on the bridge to ask the Mozambique immigration ourselves. It was kind of exhilarating crossing over into the country we have been so excited to see on our travels, but mostly knowing that we won't be allowed in. The Rovuma river is quite magnificent, if somewhat dry at the moment, and the bridge is new and shiny. The Mozambique immigration were very gracious, but there was nothing they could do: as it turns out, no border crossing along the Rovuma river issues Mozambique visas. It was all a big great waste of time, thanks to a couple of embassy representatives that have led us on to believe false information. By this point we already had a new plan formed, it was only the feeling of not getting to travel to Mozambique that was depressing us. We crossed back into Tanzania, said goodbye to the lovely immigration office, and headed west.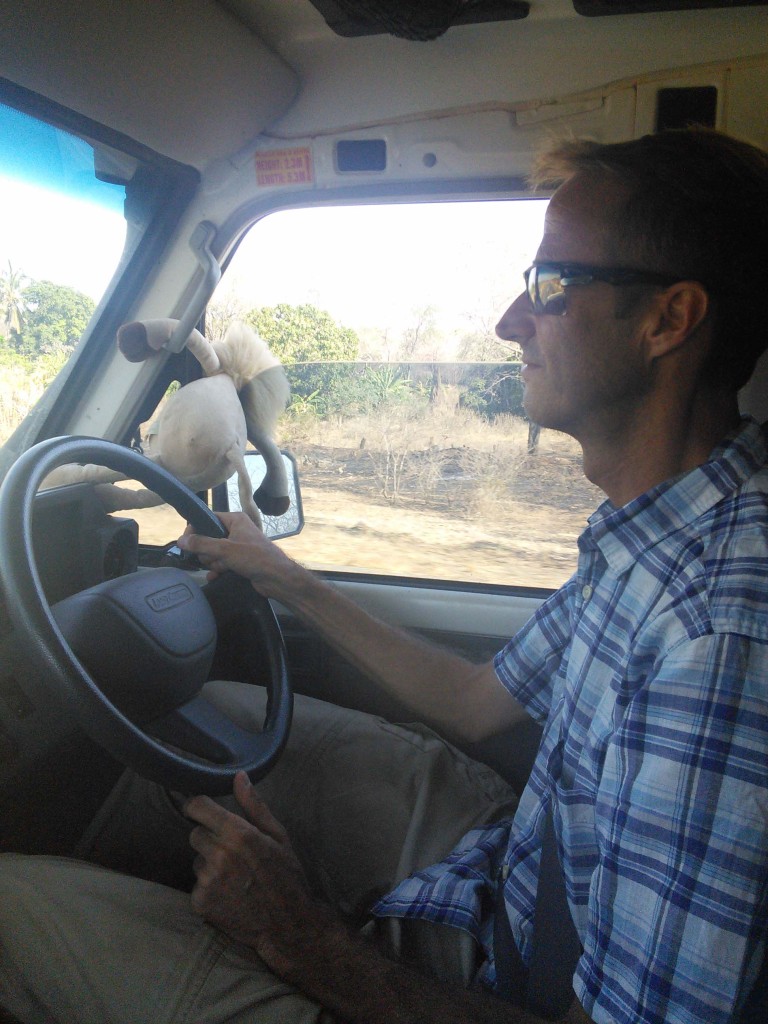 Our new plan is to go to Malawi and Zambia instead of Mozambique. Time is ticking and unfortunately we just don't have enough to either go back to Dar and wait for visas and then come back south again and go through Mozambique, and we also can't afford to go through Malawi into Mozambique, to the coast, and then back inland again to Zimbabwe. It is a great shame, but at least we got to see the Indian ocean, and there is always future trips to take care of the Mozambique coast!
From Masasi to the border, then back to the main road and west until Tunduru, all of it on dirt roads, took us most of the day. We stayed in a pleasant guesthouse in Tunduru, ate chips, drank a beer or two, and watched movies. The next morning, bright and early, having spent most of our last Tanzanian cash on diesel, we headed west to Songea, which is the "big" city around these parts. This was the worst road for me so far on the whole trip. It wasn't just a dirt road, it wasn't just corrugated, and it wasn't just potholed: it was every possible horrendous torture that a road could bring, and more. 275 km took us about 7 hours to complete, including a lunch stop in the forest. If the road was better, maybe I could have paid more attention to the lovely surrounding forest, which was mostly wild, with little to no human activity in most parts. We didn't see wildlife either, but I wouldn't be surprised that any elephants lurking in the bushes would have been hidden from view by the dust, the thick trees, and their amazing ability to camouflage. In Songea we found a hotel with real internet, so it was about time to update! In two days or so we should be able to reach Malawi.