Finally we are on the road again! It felt really good to be driving out of Cairo into the desert – we were back on track after an extended period in hotels and cities. This is what we came to do and it was with a positive attitude and smiles that we drove North West towards the coast. The plan was to take a big loop through the desert via Siwa to experience the Sahara and see the giant dunes of the Great Sand Sea, before heading South again towards the White Desert.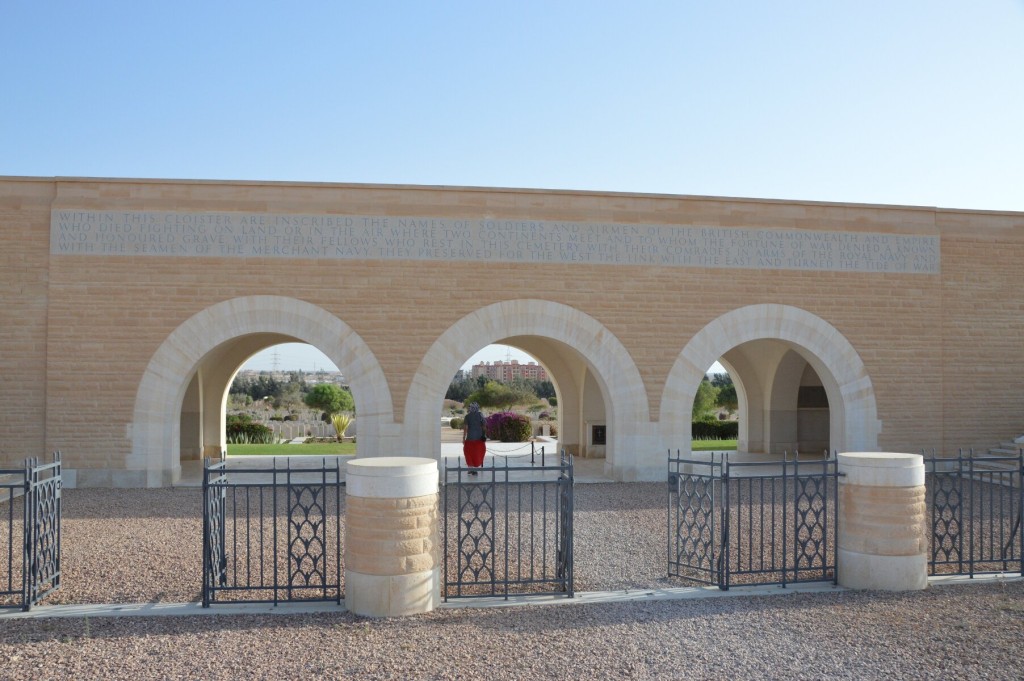 We stopped by the memorials and cemetery at El Alamein after a few hours, and then Katana was into camp-site navigation mode. We took a track off the main road which led through some low sandy hills, past a wandering flock of sheep and a slightly surprised shepherd down to the sea. In the line of dunes bordering the sea we found a cleared parking area providing shelter and mostly hidden from the surroundings. The dunes were a mixture of soft sand and crusty sandstone formations sculpted by the wind, and the beach was wide and deserted as far as the eye could see in either direction. Sadly, as with much of Egypt where people have been, it was liberally decorated with plastic bags.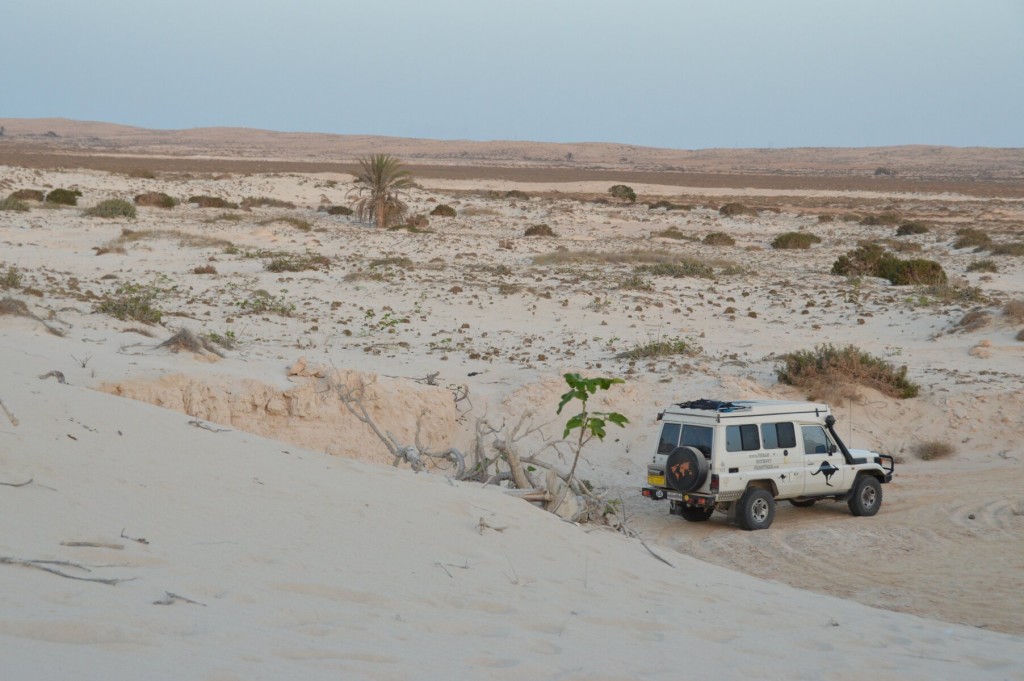 We were pretty starving by this point so Katana set about making a spicy lentil and tomato 'thing' (we eat a lot of made up 'things', according to what veg we have available and how the day's chef feels at the time). After dinner we were pretty much ready to sleep so settled in for the night, with the breeze in the dunes and the faint breaking waves the only sounds.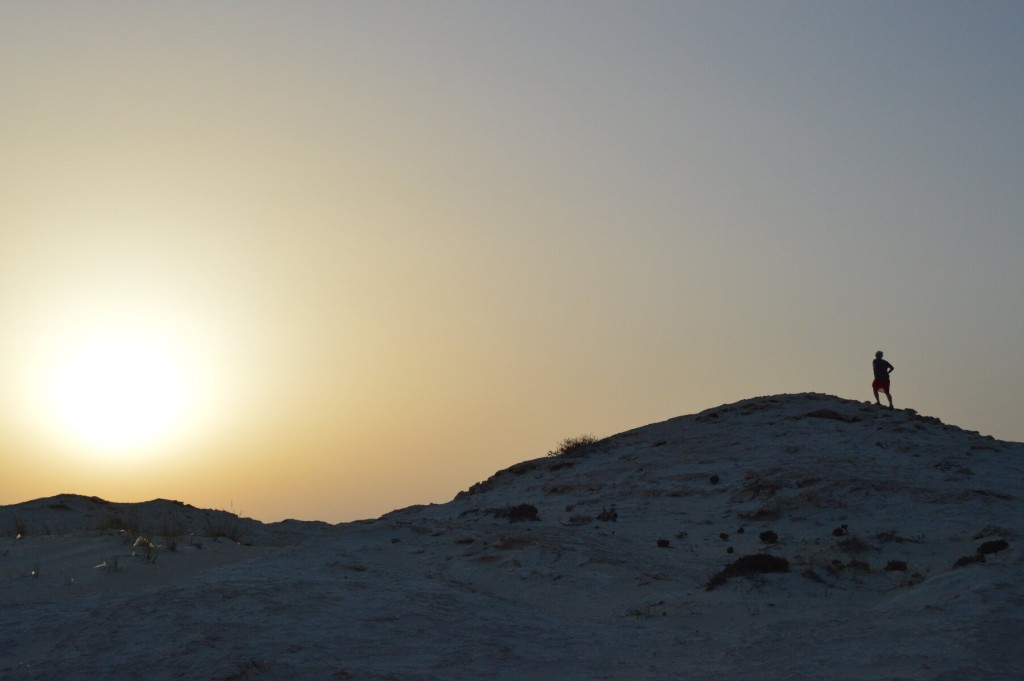 All was peaceful, even when I got up before dawn as I couldn't sleep and went for a walk around – trying to take a photograph of the pre-dawn glow on my phone camera (not successful!). So I just sat in a camp chair to look at the fading stars and take in the beauty of the desert. In the dunes behind me I heard something move. There was a time I would have been jumpy about this – Katana got fed up with my paranoia before I settled into the wild camping and relaxed more – but I had seen animal footprints and figured it was a fox or a dog. Anyway it seemed to wander off, and walking around I couldn't see it and went back to Troopy and sat down again. Minutes later though I heard what sounded like more solid feet in the sand, and turning round I saw the silhouette of a person against the lightening sky on top of the dunes. Shepherd maybe I thought. He seemed to turn and go back away and out of sight, so I left it a couple of minutes and then climbed up the dunes to see if there was anyone there, but there was nothing to see and again I went back to Troopy. At this point though, I thought I saw movement again…something low on the ground silhouetted against the sky again, and began to feel uncomfortable so stood behind the back of the car to watch. Movement again – 2 or more people perhaps, watching our camp. Alarm level was going up at this point, but moments later it went to absolute terror. All of a sudden there was a lot of harsh shouting in Arabic from above and 2 figures appeared coming down the slope towards me with assault rifles pointed right at me. Throwing myself face flat in the sand and expecting to hear gunfire at any moment, I repeated back 'English…I don't understand….English'. The shouting continued as one went round behind me and the other stood 20 feet in front of me.
The next hour or so featured varying levels of fear, panic and calm…the 2 figures turned into combat clothed lads in their late teens I would guess. No markings on their 'uniform', but they soon said they were Egyptian Army and one spoke English. Katana was told to come out…but then sent back inside Troopy.
"I was woken up by some shouting, and unable to see anything, I figured it was bad anyway, so I just lay as still as possible, blending in with the sleeping bags upstairs. I was told to come outside, but since it was a hot night, I was only wearing minimal clothing, so I ended up coming out covered in two towels: might as well respect the level of decency appropriate for this country, even if we were perhaps about to get shot. When I was sent back in, I lay there pondering where my set of car keys were, in case I had to do a quick getaway if Jonathan got shot or if bullets came flying." Katana.
I was told to sit, and whilst one in front of me loaded more bullets into his magazine the other wandered off out of sight. He came back a bit later and asked if I had a charger for his phone so he could call in for backup. Phone plugged in, he called and we waited for someone else to turn up. The one who didn't speak much English explained while we waited that he thought we were terrorists wanting to kill soldiers, and that he was a maths teacher really when not doing his national service. In the end an officer turned up and questioned me before telling us to pack up and go back to the road.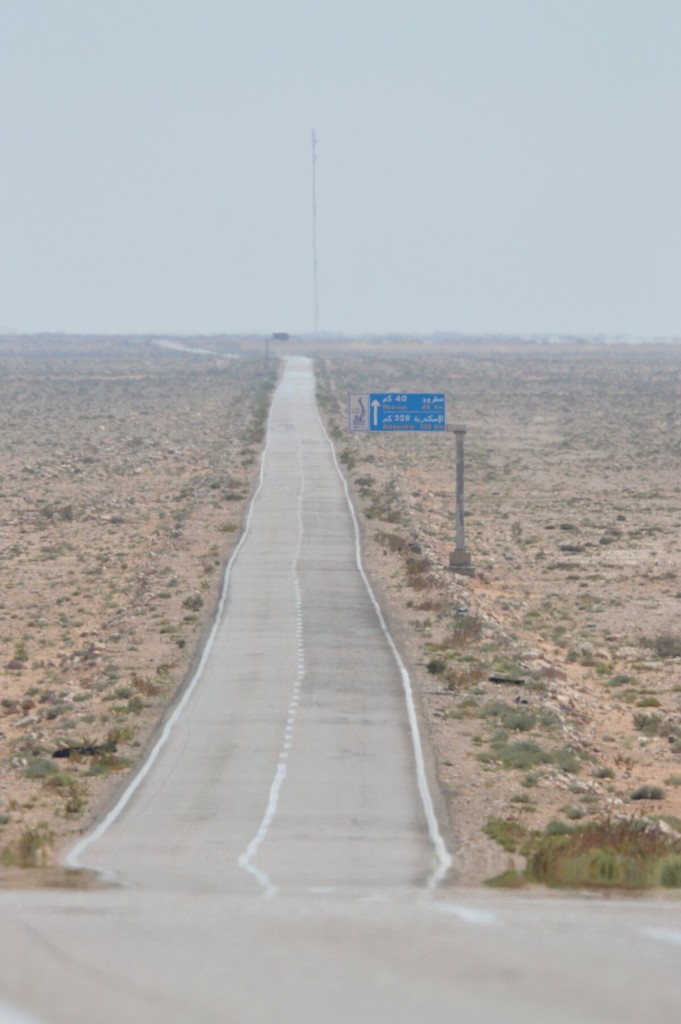 So we found ourselves making an early start for our trip across the Sahara to Siwa Oasis. The long road South from Marsa Matrouh took us the best part of the day – stopping to take pictures of camels (alive and dead), and experiencing the oppressive heat of the vast sand and gravel desert for the first time. It was a strange feeling after the start to the day, as we were stopped again at several checkpoints along the way. It became clear that the forces were a little nervous about something, but pretty much universally friendly and cheerful. Rolling into Siwa late in the afternoon we were again looking for somewhere to camp, but our route was intended to be East across the edge of the area of really big dunes towards Bawiti so we headed out along that road. This is however as far as we would ever get on our outbound trip from Cairo. We were stopped at the first military checkpoint and sent back to Siwa, needing a permit to use the main road East.
The short version – we didn't get a permit, and after spending the night in the garden of a nice little hotel in Siwa and having a tasty couscous and vegetable meal cooked by the Bedouin owner, we had to turn North again and cross the Sahara back to Matrouh. This we did with closed windows and aircon – we didn't feel the need to 'experience' the heat of the desert on this enforced retrace to El Alamein where another road heads South to Bawiti. So as the next day trailed off into evening we found ourselves bumping along on and off what passes for the main road South of El Alamein – off into the desert when it was smoother than the road. We passed through 40km of oilfields and some pretty desert scenery and spirits were once again repaired after the previous day's scare and disappointment. Then we hit the military checkpoint. They were all very friendly and gave us water and juice and chatted about our trip, and then sent us back to El Alamein under escort as we didn't have a permit for the road. At least we made it 40km further than Rommel. The escort obviously took the 'drive it like you rent it' approach so we go back very quickly, but the bumps had left our stuff in a heap of jumble in the back of Troopy. After that there was only 1 option – back to Cairo and start again.
The final episode of this saga saw us being made to wait in the lobby of Le Meridien Pyramids hotel for an hour and a half until after 11pm to be checked in.
"I have never been so rude to hotel staff before. He kept saying something about five minutes, so I showed him my watch and said that I was timing him." Katana.
Cairo to Cairo – we had been frustrated, covered in dust, turned back twice and feared for our safety. But through all of it until arriving at the hotel the people we met were friendly, generous and cheerful (once they weren't scared of us) – Cairo is different and neither of us was in any way happy to be back.