We're in St Michel! I guess I should start from the beginning, although I want to talk about everything at once. My excitement hasn't died down from the moment we were lining up to drive onto the ferry, all throughout the exhausting drive through France at night, and even when Jonathan was being eaten alive by mosquitoes yesterday and his mood was slightly soured, I am still sitting here, smiling from ear to ear. This feels more like a well-earned holiday (which I haven't really earned) than a difficult and somewhat important trip. Perhaps it is because we are sitting in Jonathan's house in the south of France, he knows his way around here, the weather is amazing, there is plenty to do, the views remind me of picturesque movies, and my only enemies are hairy spiders and persistent flies. Even the mosquitos don't seem to acknowledge me, which made the situation last night with Jonathan, running around slapping his legs and shouting, even more terrible, as I was standing there left alone in peace. Perhaps they don't like my blood, my sweat, or maybe I am immune to them, as I used to get eaten alive when I spent summers in the Russian countryside.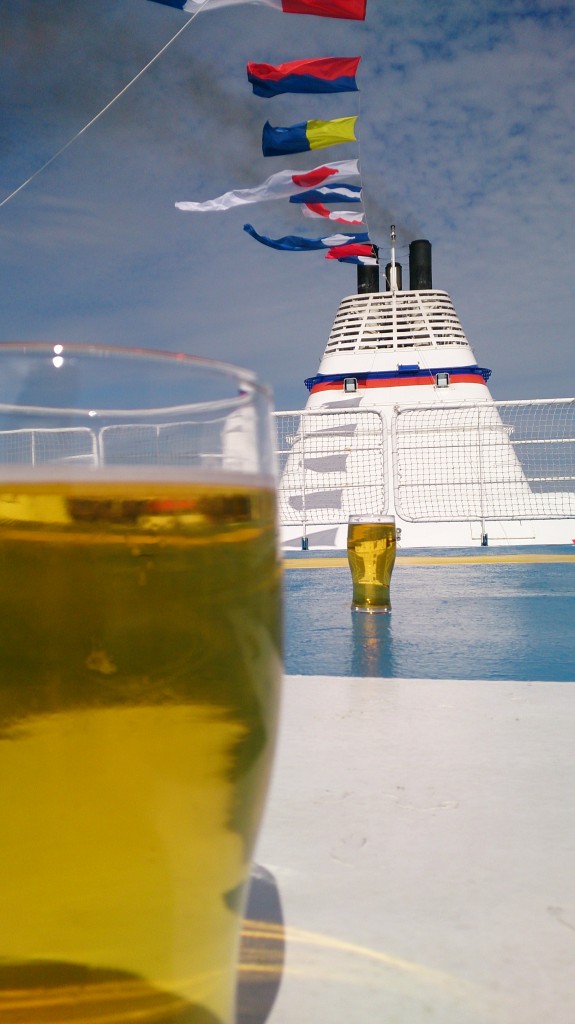 We got on the ferry on Sunday, and I could barely contain my excitement as I ran around the deck, asked silly questions about how the ferry works, how sailing works, how anything on water works, and eventually we did collapse into a nap, and then had a repeat meal of chips, as that was pretty much the only vegan option in the ferry restaurant. The excitement only got higher as we ended up unknowingly and accidentally chasing an enormous thunderstorm cloud for about two hours in the night. At first we couldn't figure out whether it was lightning in the sky behind a cloud, or whether they were fireworks lighting up the sky. After a while it just became clear that we would have caught up with the fireworks, but this lightning seemed to keep moving away from us, no matter how fast we drove. It was the most amazing weather phenomenon I've ever seen: the lightning was striking every few seconds, and it was slightly different colored, either light blue on the top, or pinkish-yellow on the bottom. We even stopped at one service area and just stared at it for a while. Because of this strange weather, we encountered patches of wet ground and puddles, or sudden misty spots. I tried to record this on video, but I am not sure how well it translates, I feel like this was one of those things you have to experience.
Of course, after driving through the night, we were completely exhausted, so when we finally reached the house in St Michel, it was time for a nice nap in the shade outside. I was even given the Mexican hammock as it was my first time here, and my first time in a Mexican hammock.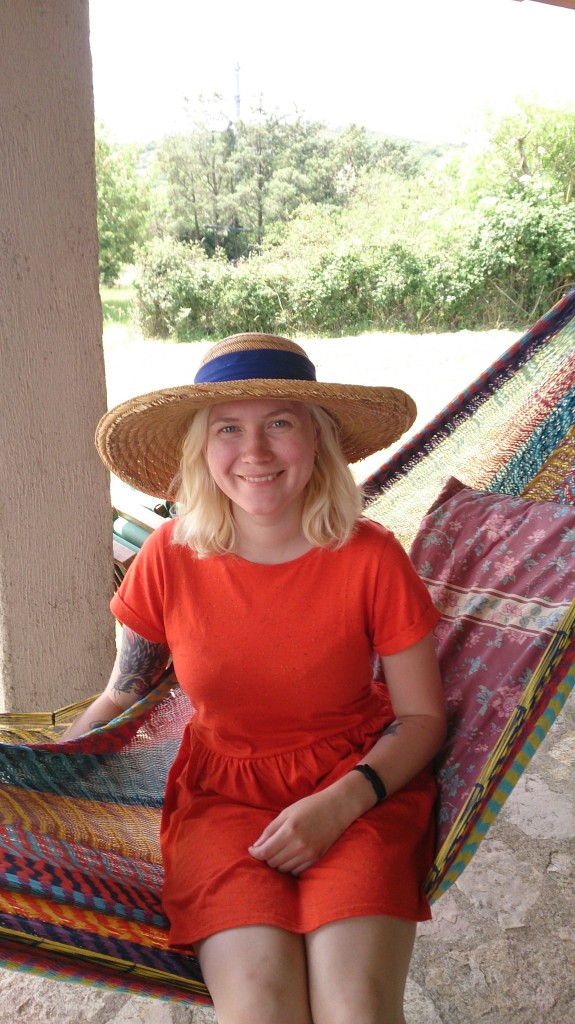 We ended up having quite a busy day after that. Jonathan tended the garden, I explored around the area, we cleaned up the house and the spiderwebs. Then we decided to do some food and car shopping, but on the way back we drove up to the top of a steep hill / cliff, and decided to go swimming in the waterfall that was below. That was a very steep climb down on foot, and wearing a dress with exposed limbs wasn't ideal, because I got scratched by the prickly plants a lot, especially on the way up. It was also quite a difficult climb down, with the dry earth crumbling under my feet. The exhausting exercise made my thighs hurt a lot for the next two days, but it was so worth it! The waterfall fell into little pools of greenish-white water, probably tainted by limestone. The water was very cold and the amount of insects and other strange things in the pools made the swim quite unpleasant, but after such a sticky sweaty long climb it was alright. I actually ended up getting in the water twice, just to prove that I can.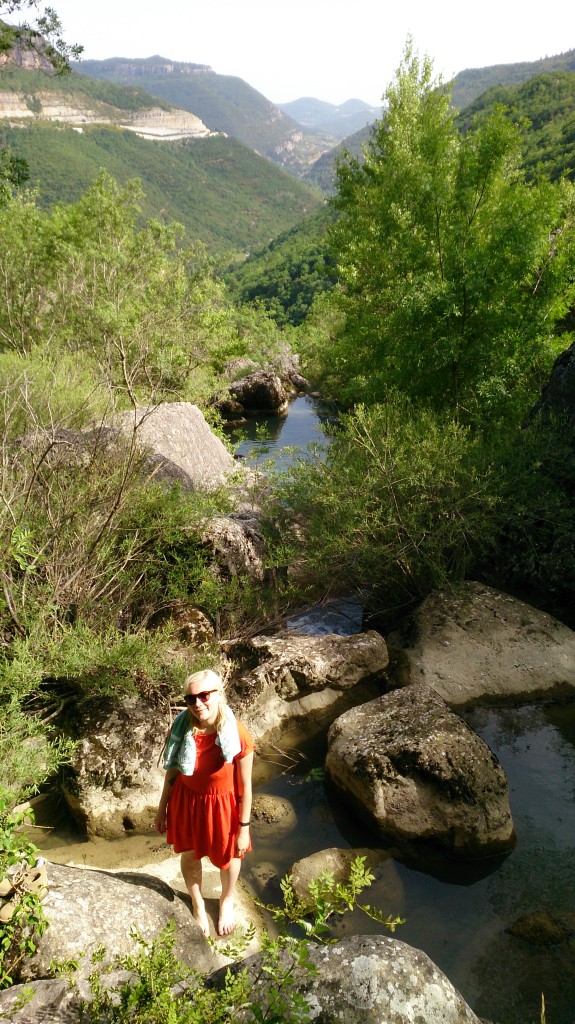 Now onto the "what do vegans eat" section. That evening we had a barbecue. It wasn't just grilled vegetables, it was an amazing meal! Using the wok, Jonathan grilled mushrooms, cauliflower, eggplant and courgette with spices and garlic, and then tomatoes and asparagus right on the grill. We also threw in a vegan burger patty and some awful bread from the service station. Speaking of the service station, in the middle of the drive at night we had to stop for food because my stomach was eating itself. Surprisingly, they had some quite alright salads and loafs of bread, which just goes to show that even at night in the middle of France on the motorway you can eat something other than crisps or nuts.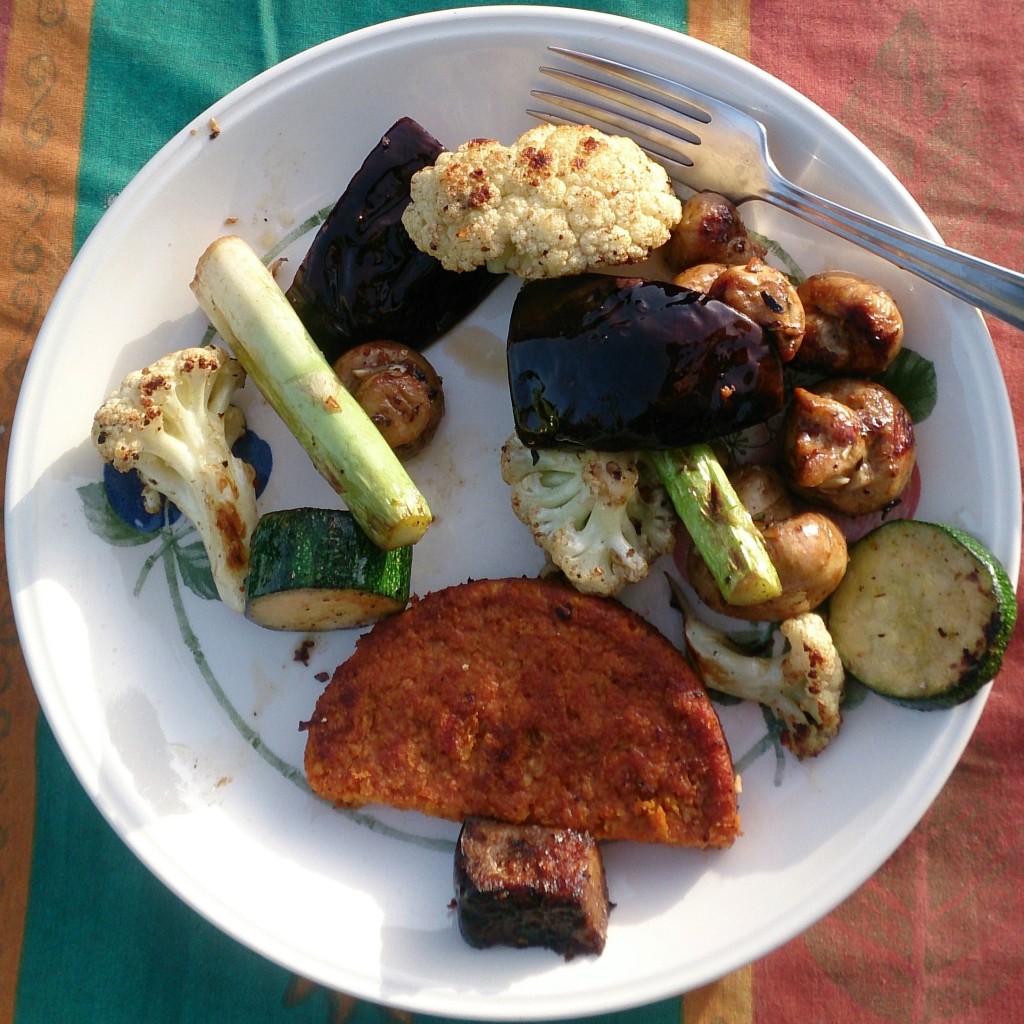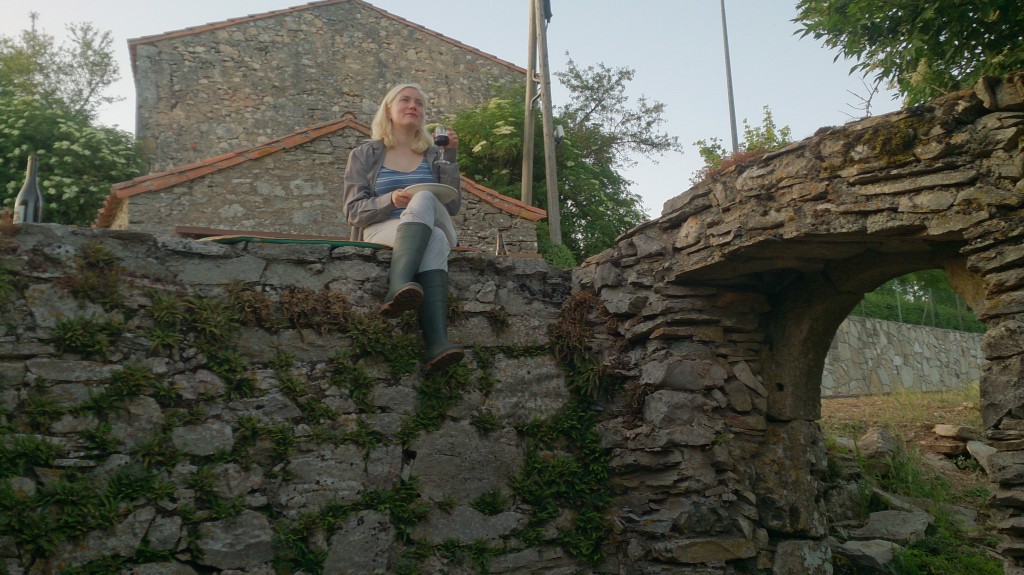 Yesterday we also had a productive day. Jonathan assembled his "Hobie Cat" boat as we decided to go sailing. Of course, when I say "assembled" and "attached to Troopy", I really mean hours of hard labour in the blistering sun. By the time we actually went down to the lake, it was about 4pm. Then it took us another 2+ hours to get the boat ready for sailing. We were sort of failing with the mast for a while, so much so that even the friendly guy sitting in his trailer nearby and listening to hard rock, came over to us and asked in English whether we needed help. Some bits didn't require my help, so I went down to the water and filmed little fish, the green things growing underneath in the mud, and I found a dead crustacean, which of course I had to scoop up into a plastic cup and bring back to the house. His name is Kevin. I will include the underwater footage in the next video.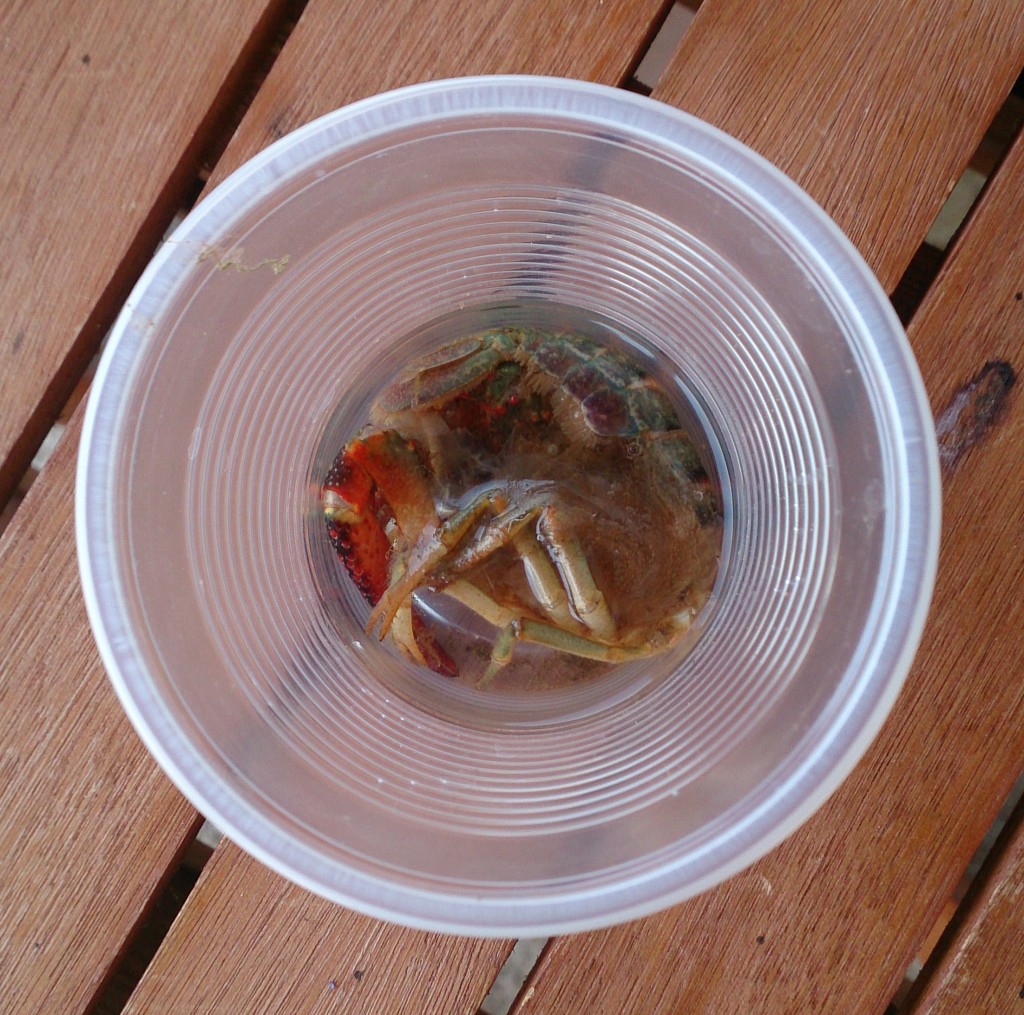 Sailing was not quite what I expected, and also I realized I am mostly useless because I know nothing about sailing. I also realized this requires a lot of strength and I have about zero. We sailed to the other end of the lake, and got out onto the beach. As we were coming closer to the beach, I noted the disgusting and creepy looking plants growing tall under the water, and of course I ended up having an encounter with them later. When we pushed the boat off the beach to sail back, my job was to run in the water pushing the boat and then and climb up; I was wearing flip flops and both of them came off my feet as I jumped onto the boat. I was about to leave them there because we started approaching the section with the underwater creepy greens, but Jonathan convinced me to go after the shoes. So I jumped off, swam quickly to grab them, and as I swam back I ended up in creepy territory. I really don't want to relive that moment again.
All in all, a very lovely few days. Jonathan is covered in mosquito bites from when we ended our sailing trip and were packing the boat and putting it back onto Troopy, for some reason he got attacked by the little flying devils, while I didn't get a single bite. We also had our first couscous, which incidentally I ended up making, because Jonathan was in the shower cooling off and easing the itchiness. Our motto for food at the moment seems to be "tomatoes and garlic" because pretty much every meal we have eaten so far involves both of them.