This is a tale of 2 meals, disappearing mossie bites (finally), more thunderstorms, the boredom of motorways and silly IT mistakes that end up with late nights and uncomfortable tents…
It started with good intentions – we had a bag of dried shiitake mushrooms that we felt we couldn't just throw away. The first night, barbecued in the pit, they weren't so bad. But then we had the rest of them soaked overnight and used in the next day's evening meal. I'm not sure whether the flavour of too many rehydrated mushrooms was the problem, or the rubbery texture reminiscent of slug…actually, I don't think I've eaten slug so I might just be wild guessing there…but either way it was lucky we were sooo hungry that we at least got a good meal down us before abandoning the mushroom project to the recycling. After that I hope we can be excused for the particularly good meal the following night – 3 courses of tasty food (even if the leek and potato soup looked a little pondy, it was still delicious, and not just in comparison to spongy 'rooms). Washed down with a glass of wine.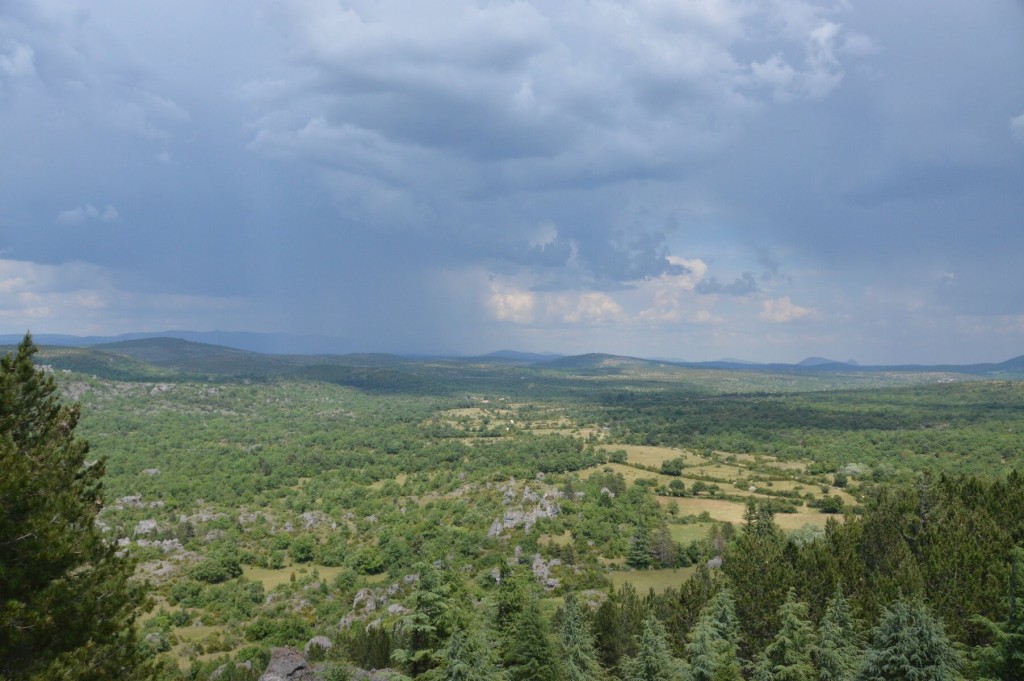 That brought our stay in St Michel to a close, and for me the beginning of the journey into the less well known. We had one last tour of the swimming spots in the Herault Gorge, stood on top of the Roc Castel in Le Caylar admiring the approaching thunderstorm until it struck me that…well, it might actually strike us, and then headed off via a quick dive into the waterfall at the Cirque de Navacelles.
Then came too many hours on the motorway – Troopy isn't a fast and loose type and prefers to take his time getting places, which is all very well but gets a bit tiring for the crew, so by the time we rolled into Grenoble looking for supplies we'd had enough of the 3 lanes of tarmac for one day. Another push up the road towards Chambery found us a nice campsite for a brief night stopover though, and time to post the week's photos. That however turned into a bit of a 'mare as IT glitches, slow internet and fatigue-induced pilot-error ended up with 1 of us up at midnight keeping the other awake with unavoidable shuffling about and probably avoidable mutterings. The 16-yr old Jura came out at this point, followed by a trial run of the pop-up tent for emergency isolation.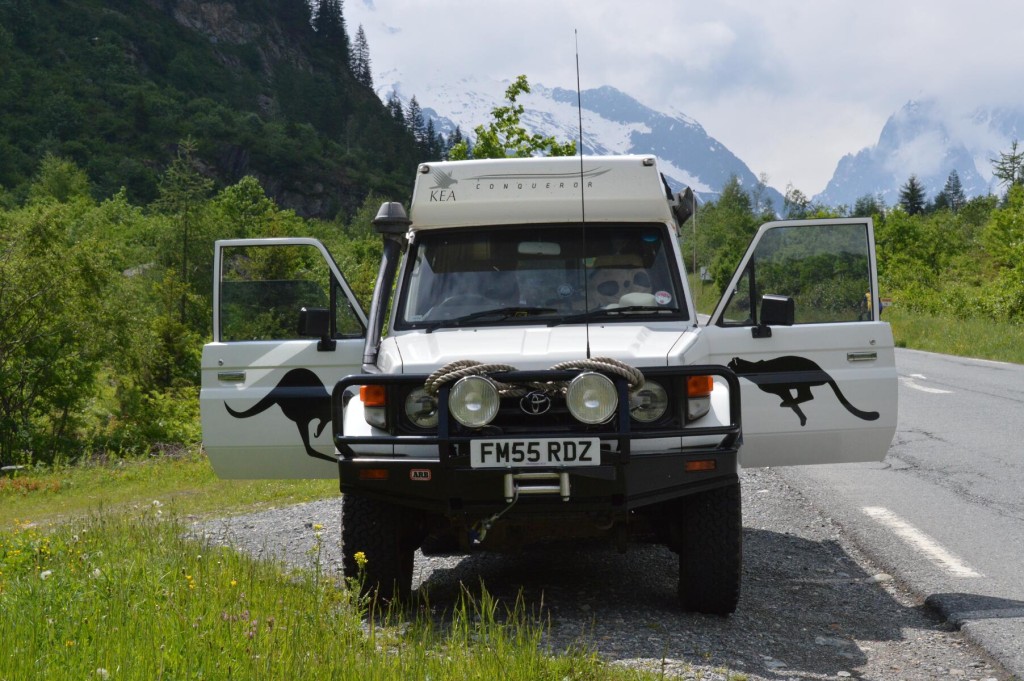 But another day, another adventure! Yesterday we had a much more interesting trek over the mountains through Chamonix into Switzerland for an appointment with my old friend the Spider Bridge. I did my second ever jump from the 190m water pipe bridge and Katana's friend Valentyn did his first ever from anywhere. Katana did a couple of zip wire trips across the valley and we had some good cheese-free pizza and found a friendly campsite, and some beers. Watching the World Cup on an outdoor TV under an umbrella on the campsite were a few Swiss types whose mood improved dramatically through the evening, and we were ably served by a jolly chap, in multiple languages. At some point in the day I also noted that all signs of the midge-mauling I received at Salagou have now gone, and my legs are back to their usual shape and colour. So I guess I am again a blank canvas for the insect world…and since we are now camped next to Lake Maggiore, right by a wide reed-bed, I'm a little nervous!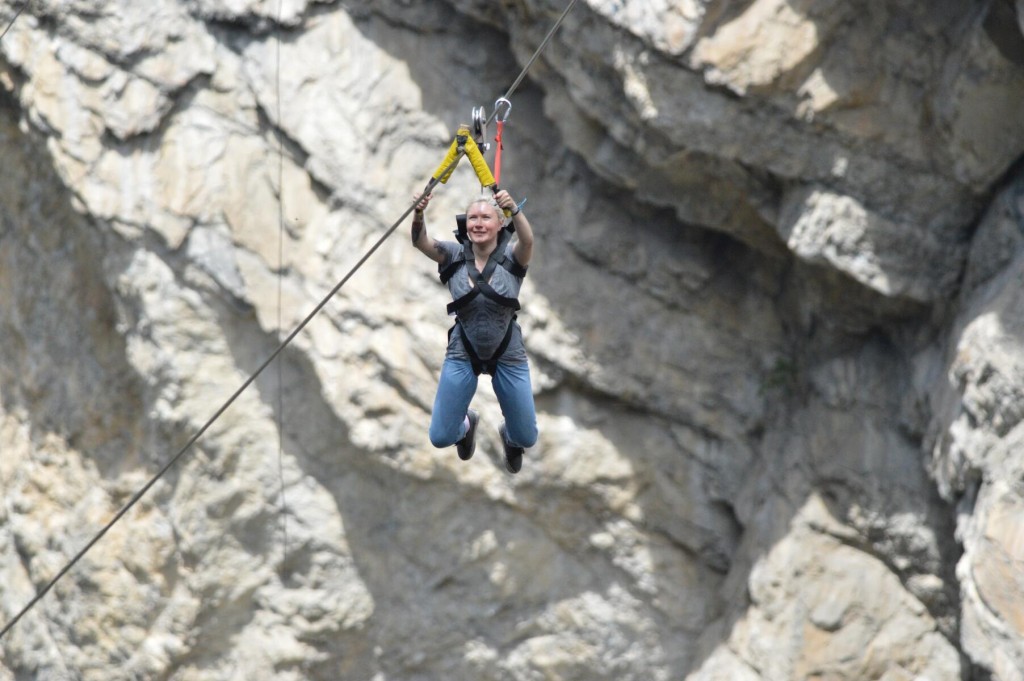 We got here today following the Orient Express over the Simplon Pass, even reaching the remains of the winter's snow amid the alpine flowers, before descending into Italy for an early evening swim in the lake. The Germans on today's campsite seem particularly cheerful for some reason…